Elephone P4000 Review – Killer Battery Life for the Cheap
Today we have lots of smartphones, which have really good specs and everything but one thing still needs an improvement – a battery life. A Chinese smartphone maker Elephone wants to offer a very affordable solution with the P4000 model.
We wanted to say thank you for Pandawill.com for sending Elephone P4000 for a review.
Elephone P4000 Review: VIDEO
Elephone P4000 Review: SPECS
| | |
| --- | --- |
| Display | 5″ 720P (HD) |
| Processor | MTK6735 64bit Quad Core, Mali-T720 GPU |
| RAM | 2GB |
| Camera | 2MP Front/13MP |
| Connectivity | Bluetooth, 3G, 4G, GPS, WIFI, GSM,EDGE, GPRS, UMTS, HSPA, HSPA+ |
| Battery | 4.400 mAh (non-removable) |
| Dimensions | 14.32 x 7.25 x 0.96 cm / 5.63 x 2.85 x 0.38 inches / 168g |
| OS | Android 5.1 |
| Storage | 16GB (expandable via microSD card slot up to 64GB) |
Elephone P4000 Review: UNBOXING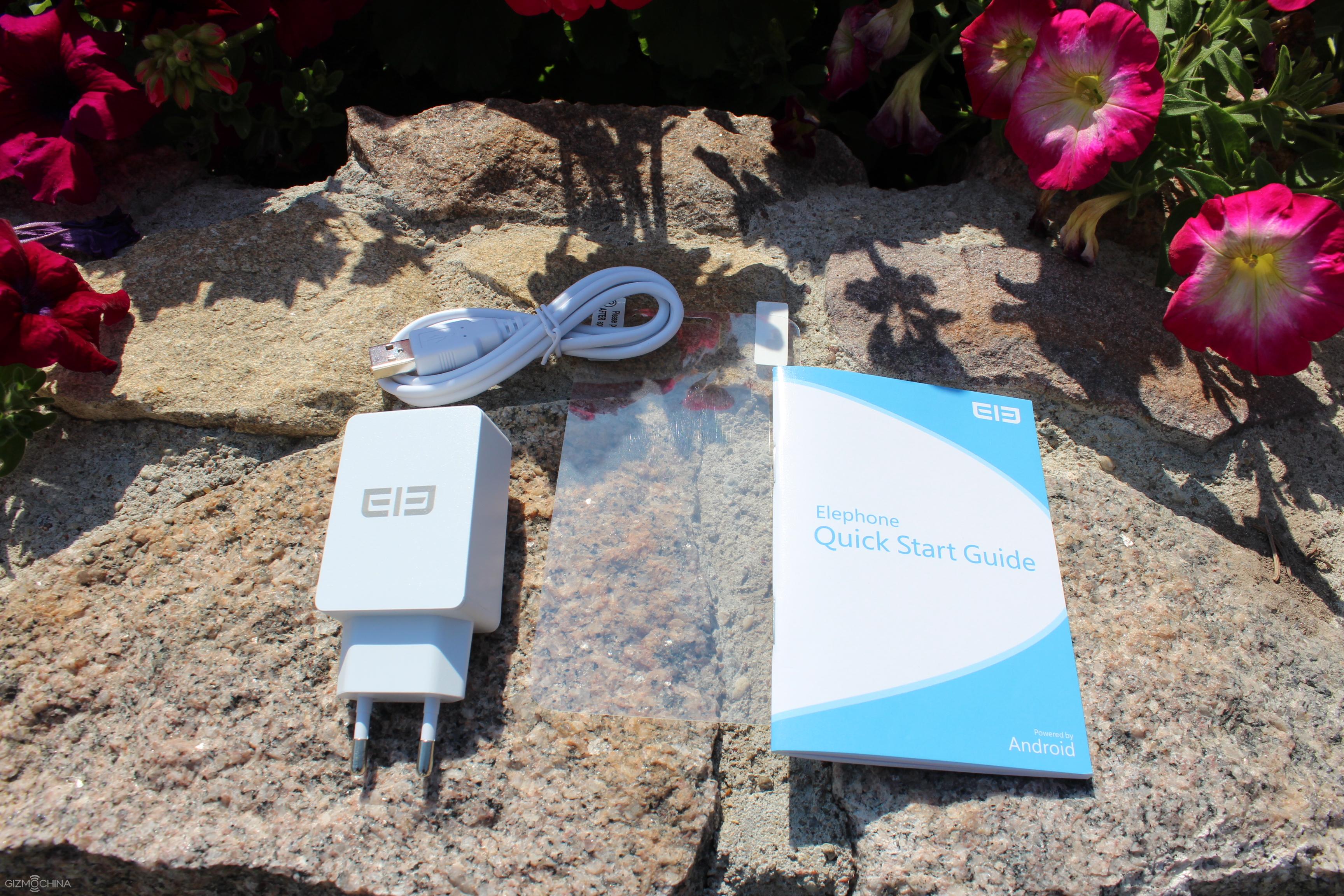 The phone comes in a plain box and the contents include the charging brick, USB cable, screen protector and some documentation.
Elephone P4000 Review: DISPLAY
The Elephone P4000 comes with a 5" panel, which has a low resolution – 720p panel. Nevertheless, it's an HD display and it is bright, colourful, it has an above average sunlight visibility and it is good for a budget device overall.
Elephone P4000 Review: DESIGN

When it comes to the design of the phone, the first thing you are going to see is that it is quite a thick (9.6mm) device. That's because of the monster battery size, which is 4400mAh and the device supports the quick charging feature. Keep in mind that the official description of the phone declares 4400mAh but the numbers on the battery itself are 4420mAh and 4600mAh. For this reason, I kept repeating the 4600mAh number in the video review.

Other than that, the Elephone P4000 is manageable with one hand due to a small 5″ screen.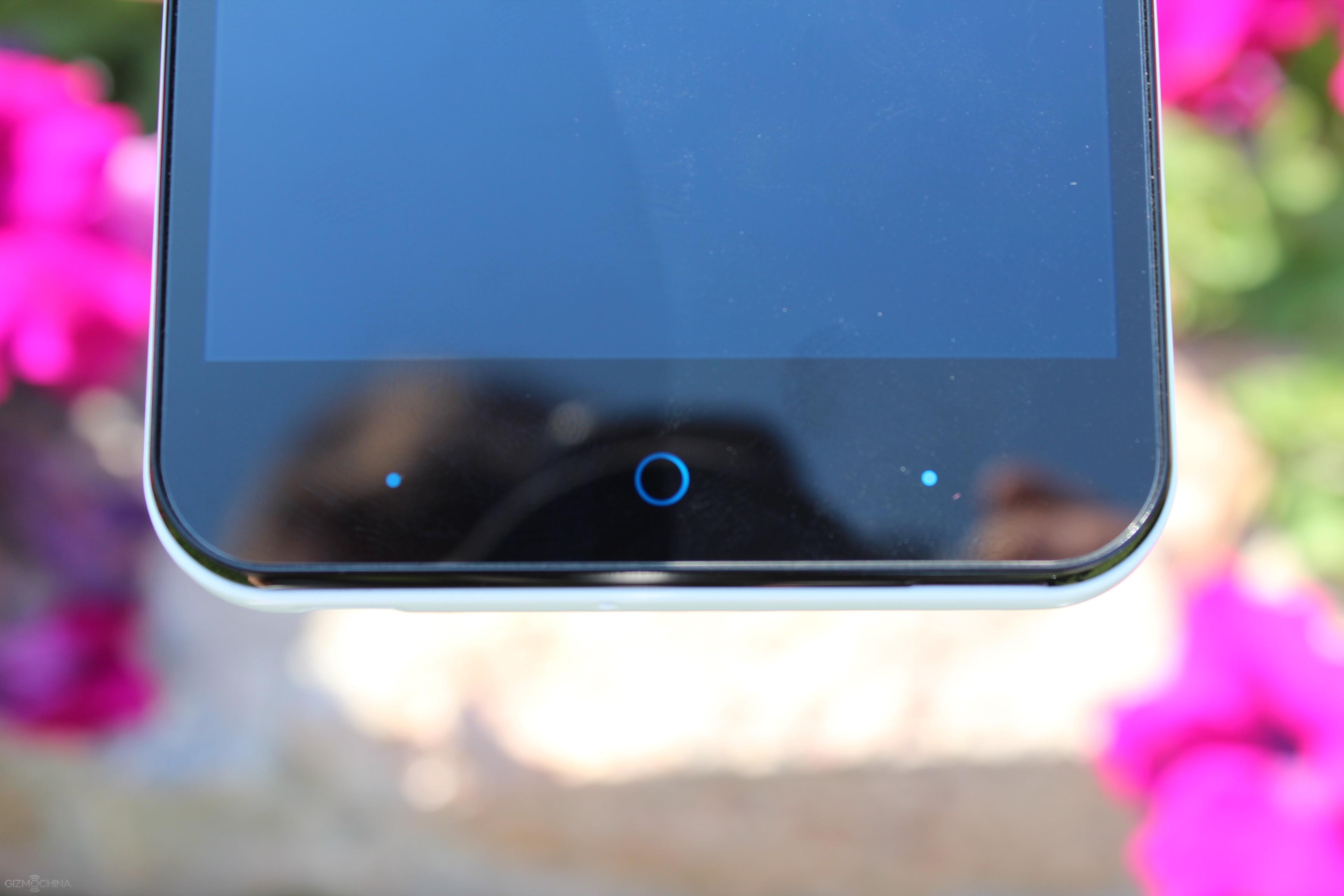 On the front side we have a 2MP camera along with the earpiece and a sensor light and on the bottom there is a backlit home button, which also serves as a pulsing notification light but other capacitive keys don't have a backlight.

The back plate is made of glossy plastic and it feels quite cheap, to be honest. Also, it makes a few wobbling noises when pressed harder.

The 13MP shooter along with the LED flash will help you take some pictures and the loudspeaker is located on the bottom.

The volume rocker and the power button are on the right side, they have a good tactile feedback but feel a bit plasticky.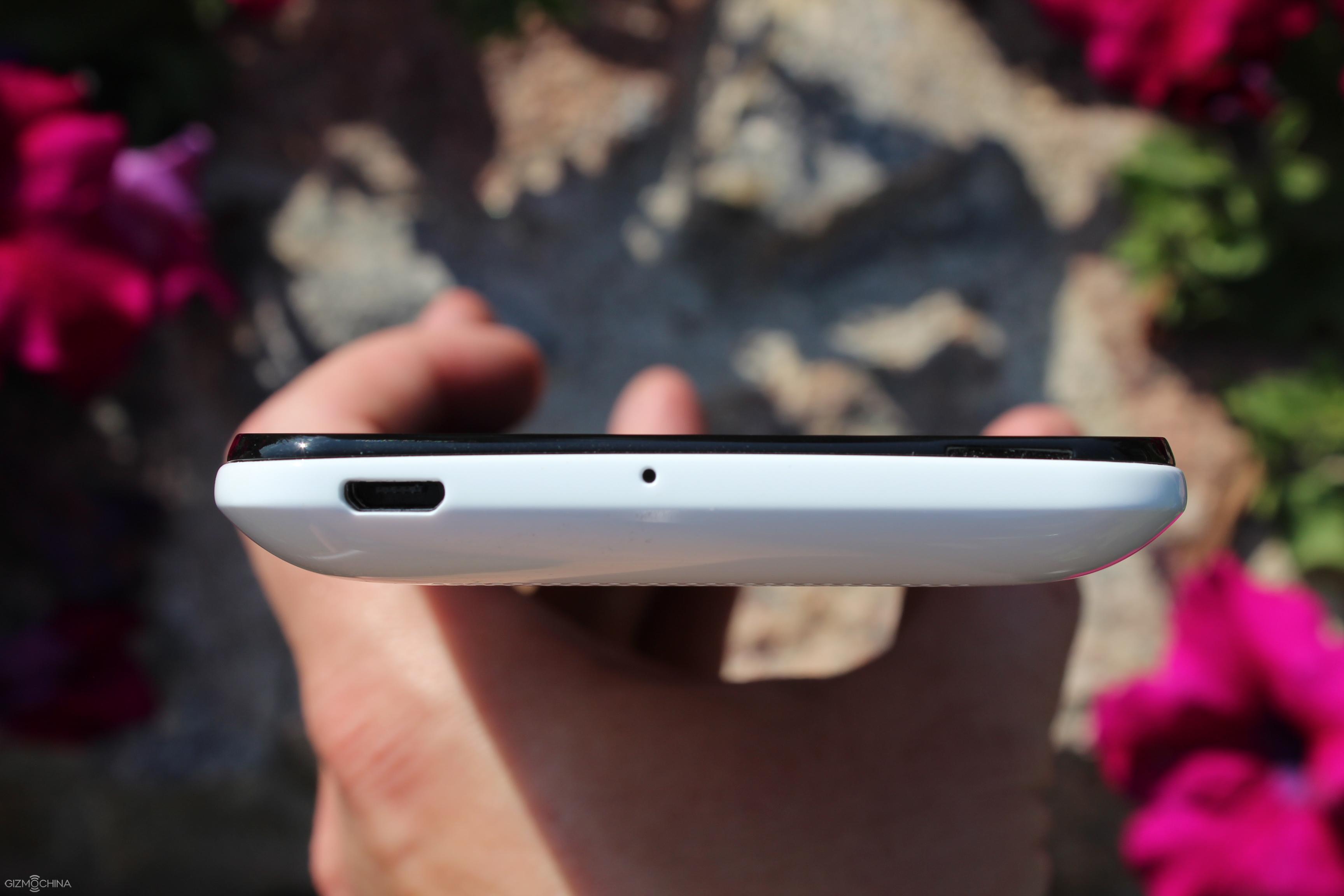 The top side is where you can find a headset jack and the bottom is where the micro USB and the main mic are located.
Overall, the design is uninspiring due to its plasticky build and the device looks and feels quite cheap.
Elephone P4000 Review: UI
The Elephone P4000 runs on Android 5.1 and you can enjoy almost stock Android experience with just a little bit of extra functionality. Usually, the UI is running smoothly but I've experienced a little bit of stutter with a lot of tasks running in the background but nothing major.
Elephone P4000 Review: BENCHMARKS
Elephone P4000 Review: PERFORMANCE
The device has a 64-bit MT6735 chip along with 2GB of RAM and 16GB of 
storage. Gaming performance is quite good but you may see a few skipped frames and loading times are a bit longer than on higher-end devices. 
A good thing is that the phone does't heat up too much. 
Elephone P4000 Review: MULTIMEDIA
The multimedia experience is just mediocre. While the screen is decent to watch full-HD movies on, the loudspeaker could be better as it could have more depth in its sound it starts crackling at the highest volume setting.
The sound via earphones is quite good but nothing to be impressed about.
Elephone P4000 Review: CAMERA
The Elephone P4000 has a stock Mediatek camera app, which allows you to play with a few settings and shooting modes. The shutter speed is just average, though.
Elephone P4000 Review: IMAGE QUALITY
The phone has a 13MP camera on the back but it actually disappoints in real life. It seems that the sensor is having a hard time focusing as a lot of pictures came out blurry with a low level of detail.
If you manage to hold your hand very steady, you may have some better looking images. However, they still lack in details, you can see a visible noise and the dynamic range is usually off.
The shots taken indoors are mediocre as well and the night shots do not impress as any other budget device.
Elephone P4000 Review: VIDEO QUALITY
The footage produced by this phone could definitely see some improvements as the video doesn't have much details and sharpness (max. resolution of the video is 720p). See video review for the video sample.
Elephone P4000 Review: CONNECTIVITY
As far as connectivity options go, the call quality does not impress at all. The volume output is very low and the voices are simply not clear. It was hard to hear people on the other end while being in a bit more noisy environments.
On the other hand, I had no problems with the Wifi, Bluetooth and even GPS lock speeds as well as accuracy are good.
Elephone P4000 Review: BATTERY LIFE
Finally, we've come to the star of the show as the Elephone P4000 sports a non-removable 4600Ah battery, which lasts forever and it's not easy to kill it in one day doesn't matter what you do.
The standby times are very good as I've used the device for 6 days with more than 6 hours of screen-on time and there were still some juice left.
With a lighter use, you may even get 8 hours of screen-on time, which is really impressive for a budget phone.
Elephone P4000 Review: CONCLUSIONS

Elephone P4000 is a device that has been made with one clear selling point – the amazing battery. After testing it out for more than a week I can assure that it delivers and this is the longest lasting budget smartphone, which costs just below $130, by the way, I've tested to date.

Also, the Elephone P4000 has a decent 5" screen, good overall performance if you are not a heavy gamer, of course. In addition, the phone has a dual-SIM card slots and one of them even supports 4G. Also, you can easily expand the storage via the microSD card slot.

However, Elephone needed to make quite a few compromises to make a phone this cheap. The camera does not impress at all, the loudspeaker could be better but most importantly the call quality is poor. Well, you can still make conversations but keep in mind that they would not be loud and clear via the earpiece.
Finally, the Elephone P4000 is a device for those, who want a very cheap phone with a killer battery life but accepts a few important compromises for the sake of the low price.
We wanted to say thank you to Pandawill.com for sending Elephone P4000 for a review. Gizmo china readers are getting a special $20 DISCOUNT for a limited time! Coupon Code: PWP4000. Expiration date: 09/12/2015