Huawei Confirms Android 6.0 Marshmallow Update For a Bunch of Models
Although the probable list of models which are going to get Android 6.0 Marshmallow update from most manufacturers was leaked earlier, we need actual confirmation from each company to be sure of that information. Now, Huawei has just announced the models which will be getting the Android 6.0 Marshmallow update and there's most of the recent models in the list.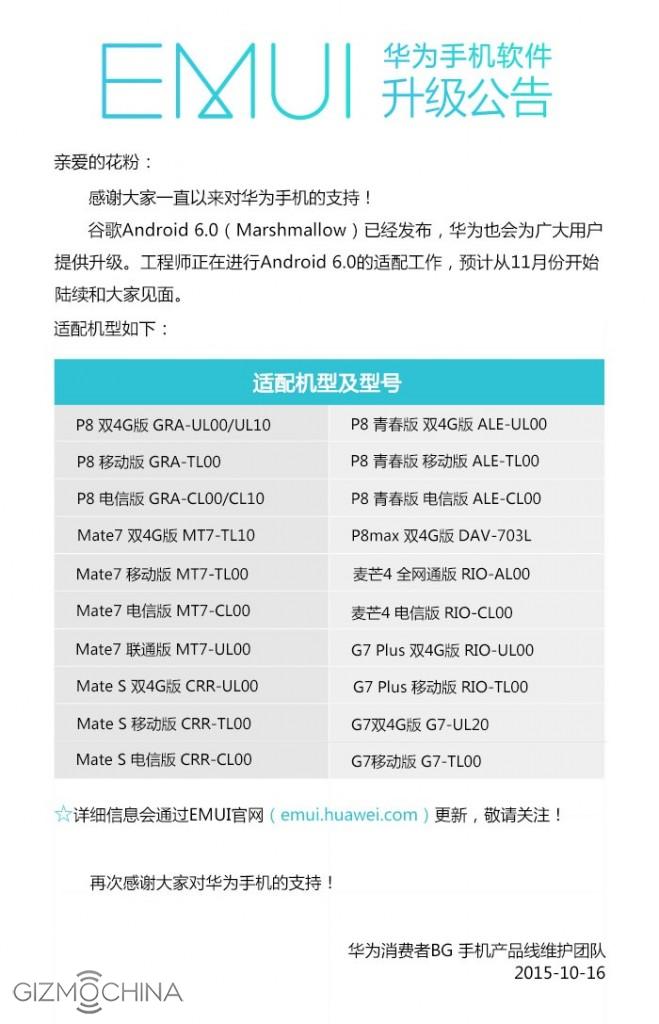 The list of models that are confirmed to receive Android 6.0 in China are as follows:  Huawei P8, Mate 7, Mate S, P8 youth edition, P8 Max, Maimang 4 (domestic variant of G8), G7 Plus and G7. In the honor series, Honor 7,7i, 6 Plus, 6, X2, 4X, and Play 4C will be upgraded to Android 6.0.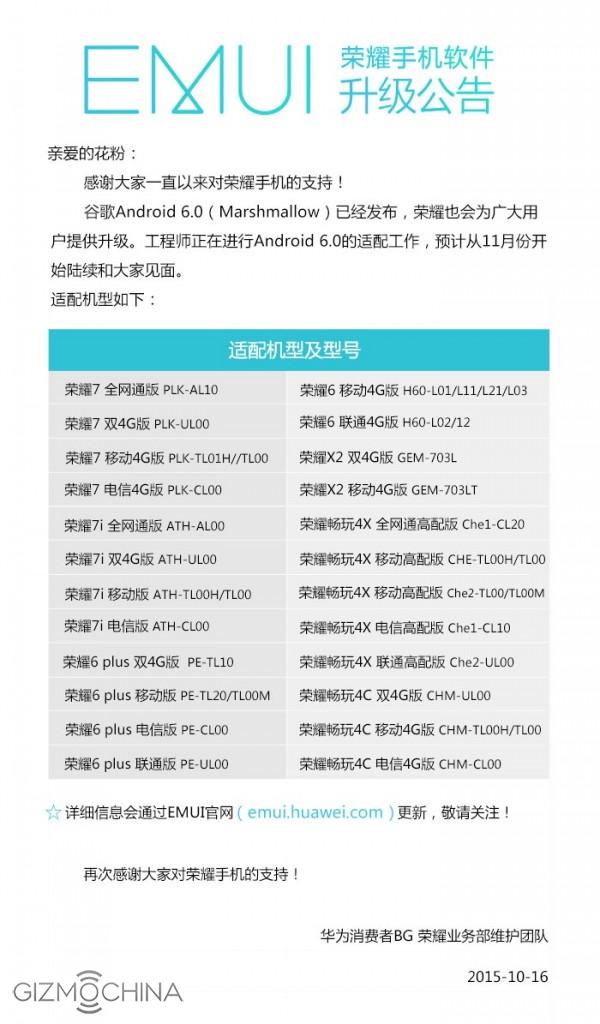 As you can see, there's a lot of phones that are eligible for the latest Android update. The work on the adaptation of the new OS for the listed phones will begin in November.
We still don't know whether the above listed phones are the only ones that will receive Android 6.0 in the coming months. Also, these are the models confirmed in China. There may be a few changes in the list when it comes out internationally.
So are you happy with the list? Is your phone supported?