Xiaomi Rumored To Release More Variants Of the Mi 5, Including One With Dual Cameras
Recently, Xiaomi released two new versions of the Mi 5 flagship, namely Mi 5 Gold Edition and Mi 5 Pro White Edition with a glass body. However, it looks like Xiaomi might have many more Mi 5 versions in the coming months. According to the latest rumors from China, the company seems to be preparing a number of special colors as well as materials for the device.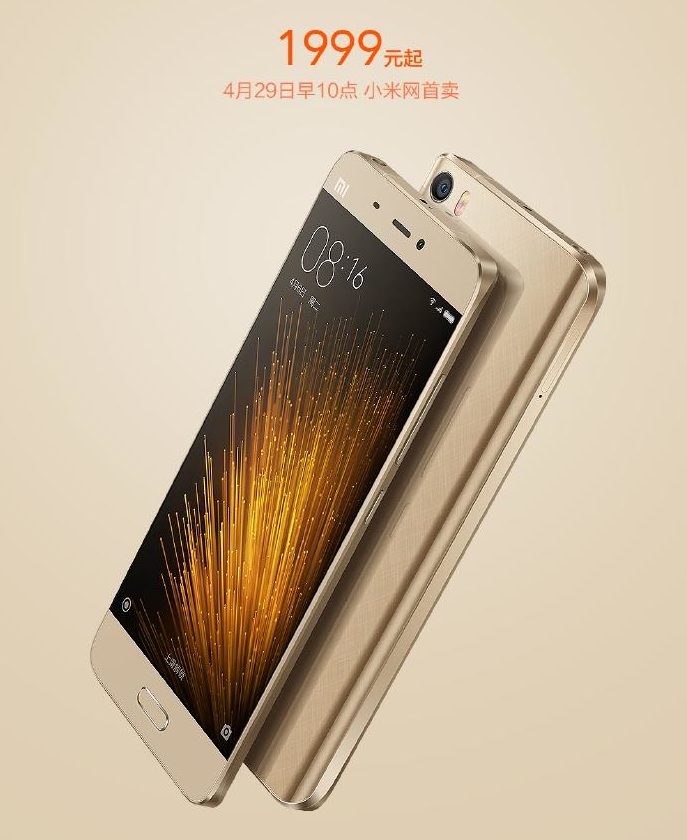 So, what are all the expected versions of the Xiaomi Mi 5? First up, and the one we are most interested about is the Xiaomi Mi 5 dual camera edition. While information about the setup or release date is unclear at the moment, if it turns out to be true, it would be the first dual camera smartphone from the company. Naturally, given the setup, we can expect the phone to be costlier than the current models and the specs should be similar to the Mi 5 Pro top-end edition.
Next up, is the Xiaomi Mi 5 Metal edition. This particular model should come with an all metal body instead of glass or ceramic as found on the Mi 5 and Mi 5 Pro black version respectively. So, customers would be able to choose between three different materials for the Mi 5 including the all metal one.
Even there are different color options for the Mi 5. For the first time, you can choose between Mi 5 Gold and Purple colors and these models will go on sale in the next flash sale on Friday. There are Black and White versions of the device as well.
To make things easier to distinguish, the company can release these models with different names, such as Mi 5 dual or Mi 5 Metal. But at present, we don't have concrete details about the same. What we do know is that the company is trying out different materials and colors for its flagship and we could soon see additional versions of the device.
Stay tuned for more details in the coming days. Meanwhile, check out our previous coverage on the new Gold edition of the Mi 5. I have explained the different versions there, which should help you to understand the number of variants available in the market right now.