DJI unveils Mavic Pro Drone Featuring Ultra Compact Body & Powerful Features
Top Chinese drone manufacturer DJI has unveiled its latest Mavic Pro drone which comes in as the company's first foldable drone which can be folded down to the size of a water-bottle, giving it a very compact body built. The new drone comes in as the smallest in DJI's line-up of drone and is also said to feature the new DJI Goggles which gives a bird's eye view of the flight.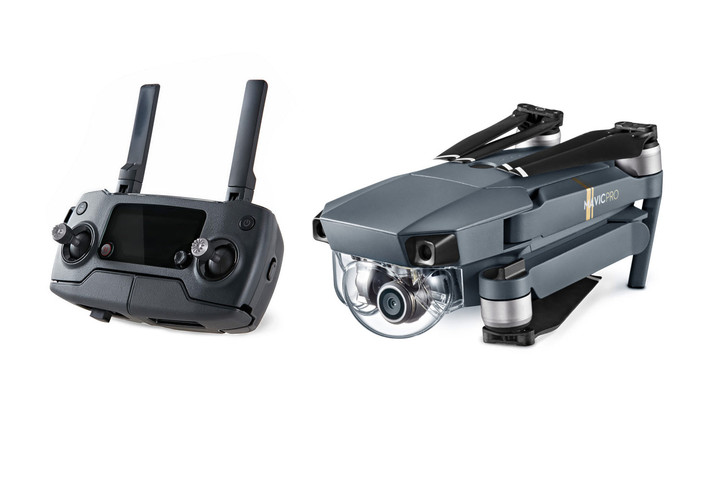 The DJI Mavic Pro enters the market battle ready to take on GoPro's Karma, coming in as the company's smartest drone so far and tagging along some cool obstacle avoidance and auto tracking features which are both absent on the GoPro Karma. What this means is that users don't need to put a tracking device on the object they want the drone to follow rather all they need do is select the target on a smartphone and that's all.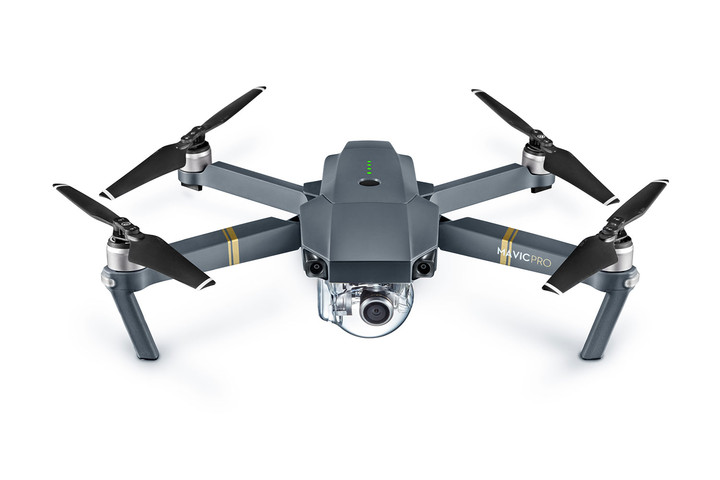 The Mavic Pro comes weighing just 1.64 pounds but the dimensions are not specified even though it is touted as being able to be folded up to a water-bottle's size which makes it possible to fit into the pocket. The Mavic Pro also includes a foldable controller which allows a smartphone to slide into it and give users both touchscreen and joystick control options.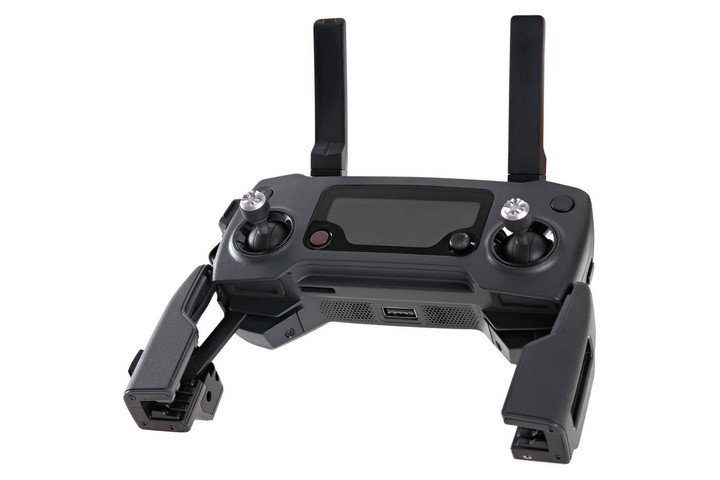 DJI already has a reputation for its advanced flight options but the Mavic Pro takes things a notch higher, sporting an updated FlightAutonomy system. DJI calls the system a complex network which simplifies the navigation process. There are five built-in navigation cameras, GPS, ultrasonic range finders, multiple sensors and 24 computing cores. These all aid the drone to be capable of achieving several advanced flight modes. DJI also touts the Mavic pro of being capable of avoiding most obstacles even at speeds of up to 22mph The drone is however capable of hitting speeds of up to 40 mph in sport mode.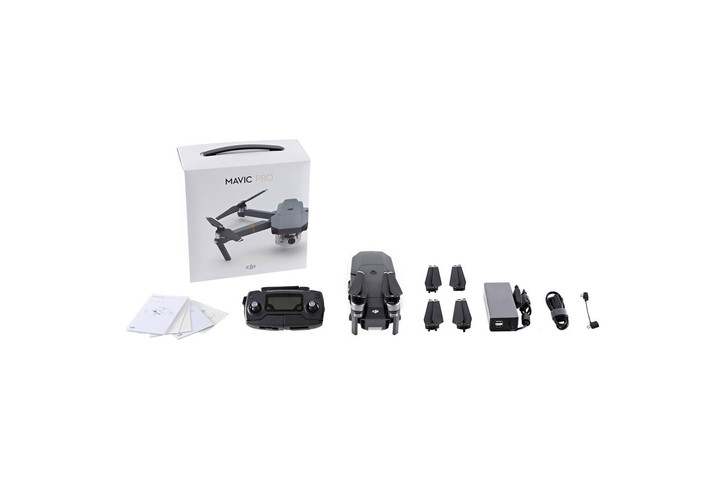 The DJI Mavic Pro also comes with features which are on earlier quadcopters such as autofollow, crash avoidance, and flight modes. In addition to those, the Mavic Pro has been made capable of achieving precise landing within one inch of its original take off spot with just a simple tap on the return home command. even when racing uphill, you don't have to be scared of crashing because there is a new mode which keeps the drone at the same distance from the incline as it flies. Gesture control, selfie featres are also part of the new inclusions on the Mavic pro.
On the camera angle, the Mavic Pro is equipped with both a 4K capable built-in camera and a three-axis gimbals which stabilizes the camera. The gimbals are DJI's smallest till date and is reputed to be able to steady the camera enough to shoot aerial long exposures up to two seconds long. The camera has a 12MP sensor and it shoots in both RAW and JPEG and there are options of using 4K in 30fps, or 1080 pixels at 96 fps.The Mavic Pro was launched along with a new drone camera which gives users live view of what is happening mid-flight. Christened DJI Google, the camera has a display of 85 degrees in 1080p HD and also the Google  receives the signal straight from the drone which helps prevent lag time in the footage.The DJI Mavic Pro comes with a price tag of $999, higher than the GoPro Karma but then the more sophisticated features it packs seem to justify the price tag. On top of that, DJI has introduced a new $99 optional DJI Care Refresh option which covers accidental damage for a year. The DJI Mavic Pro is expected to start shipping on October 15.