Vertu has established itself as a brand that manufactures and sells expensive luxury phones. Fresh reports have revealed that the British phone maker has been acquired by Baferton Ltd based in Cyprus for £50 ($61) million from its previous own, Godin Holdings, a holding company from Hong Kong,
Baferton Ltd is owned by a Turkish mogul, Hakan Uzan and after the acquisition Vertu will remain headquartered in the U.K. Hakan Uzan belongs to the dominant Uzan dynasty and he has been involved in legal battles with Nokia, Motorola and even President Donald Trump.
After borrowing funds from Nokia and Motorola, Uzan Group had established Teisim in 1994. During the dotcom crash, Teisim encountered financial troubles and it could not repay the loans. Reports claim that the Uzans used the loan amount to pay for its overseas properties and private jets. Nokia and Motorola were provided with multibillion dollar in damages.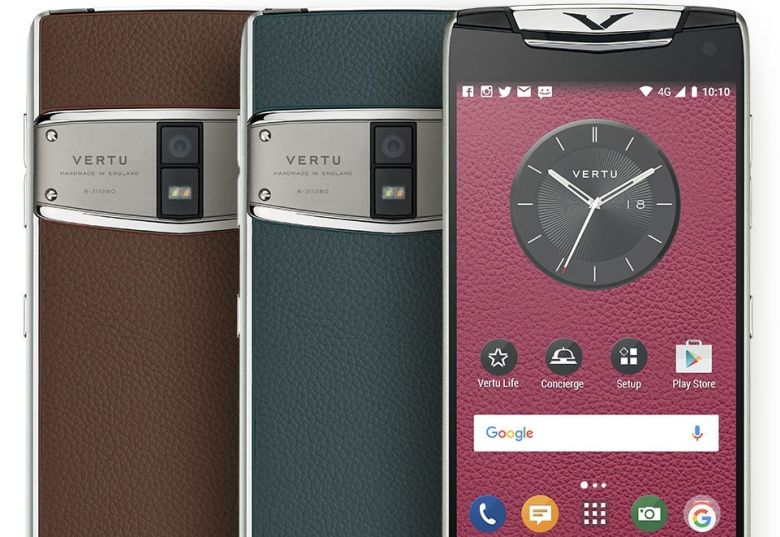 Related: Vertu Launches Constellation Smartphone: QHD AMOLED Display, Snapdragon 820, & Dual-SIM Slot
In 2004, over 200 firms that belonged to the Uzan Group were seized by the Turkish government. Apart from Teisim, the Uzan Group once owned a bank, several power plants and broadcasting companies. After opposing the President of Turkey, Recep Erdogan, Uzan's family has exiled from the country since 2009. The current whereabouts of the family is not known, but the family has allegedly receive political asylum in France.
After the foundation of Vertu in 1998 by Nokia, it was taken over by Sweden's private equity group EQT VI in 2002 and in 2015, it was acquired by Gold Holdings. Since the acquisition of British manufacturer in 2015, Godin Holdings had never filed financial reports. Hence, a financial report from 2014 states that Vertu suffered a loss of £53 ($64) million on sales of £110 ($132) million. In 2015, Vertu had sold 450,000 phones with an average selling price of about $6,000.
There is no confirmation on why Vertu was bought by Uzan. Moreover, Vertu does not seem to be in a stable financial position. Hence, it remains to be seen whether the company would be able to earn profits under its new owners.
(source)