Xiaomi Mi 6 To Feature A Special Ceramic Edition
The Mi 5 was only of Xiaomi's most popular flagship Mi-series smartphones till date, perhaps that explains why we now have the Mi 5S, Mi 5S Plus and of late the Mi 5C. Aside from the beautiful body design, the Xiaomi Mi 5 came with a well-studded hardware lineup crammed inside it. But one feature which made the Mi 5 stand out is the use of ceramic on one of the variants. The ceramic edition turned out to be very popular, such that Xiaomi now made it a routine in its flagships despite the low yield.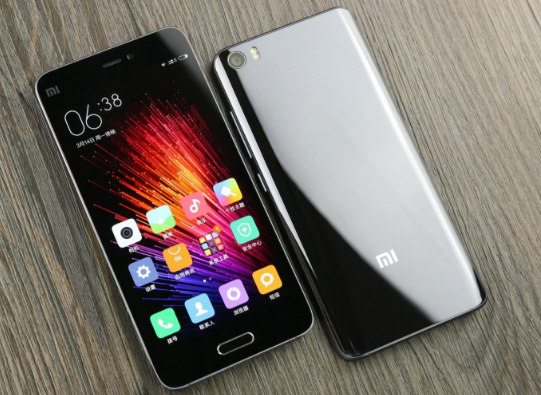 Now, popular analyst Kevin Wang has revealed via a Weibo post that the expected Xiaomi Mi 6 would feature a special edition with a ceramic body. Mr Wang who is the IHS Director of research in China isn't known for frivolous tips but has some credibility, also revealed that US smartphone maker, Apple is also interested in using Ceramic glass on the iPhone and may do that next year.

As it stands, the production output for ceramic glass material is low but the post also hints at an increase in investment in ceramics in the industry, precipitated by the supply chain that would arise from the Mi 6 using the premium body material. Apart from the Mi 5, the Xiaomi Mi Mix also uses the ceramic glass body and there is no doubt it gave the device some class and added beauty. There is no doubt, the Mi 6 Ceramic edition would come on top of the pack but it is hoped that production capacity would be able to meet the demand it would generate.
Read Also: More Xiaomi Mi 6 Details Revealed: Camera Specs, Two Screen Variants
The Xiaomi Mi 6 is billed as Xiaomi's next big thing and is rumored to come with a Snapdragon 835 chip onboard and a 5.2-inch display which isn't likely a curved display. The display resolution is likely to have a 1080p version and a higher version with 2K resolution. There are also likely more than one storage variants with 4GB + 32GB, 4GB + 64GB and likely a top-end version with 6GB + 128GB. For the full rumored specifications, you can check out our article on Xiaomi Mi 6 Rumor roundup: Price, Specs, Release, Features & More.
(source)