The 360 N6 Pro is confirmed to arrive on the 28th of November. One of its key features is its 18:9 full-screen display which is highlighted in the official invite sent out a few days ago.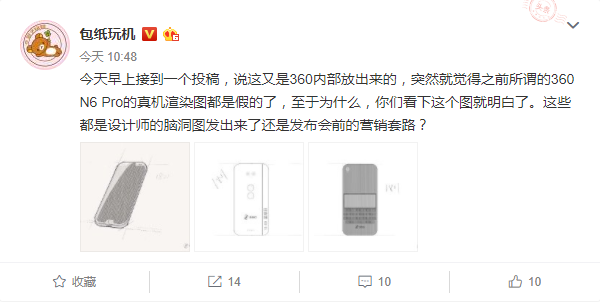 The only images we have seen of the N6 Pro are those provided on TENA's official site. Though there is no confirmation that the phone with model number 1712-A01 is actually the N6 Pro, but since it is the only 360 mobile phone with a full-screen display on TENAA's database, it might as well be it.
Notwithstanding, some sketched designs of a phone said to be that of the N6 Pro have surfaced online. They look entirely different from the device on TENAA but do pack some interesting features.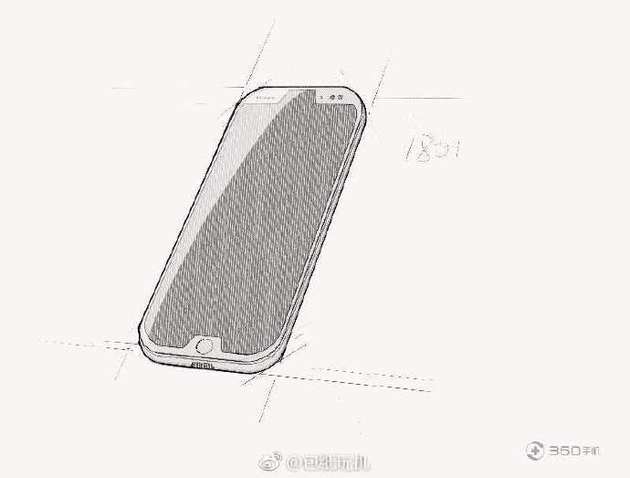 One of the images shows a phone with a full-screen display but with an unconventional design. Rather than have reduced bezels at the top and bottom, the display extends to the top and has cut-outs to house sensors and cameras.
The top of the display has cut-outs on both sides. The right cut-out has the front facing camera and a sensor and the left cut-out packs more sensors. The bottom end of the display is not left out too as it has a cut-out to make way for a fingerprint scanner.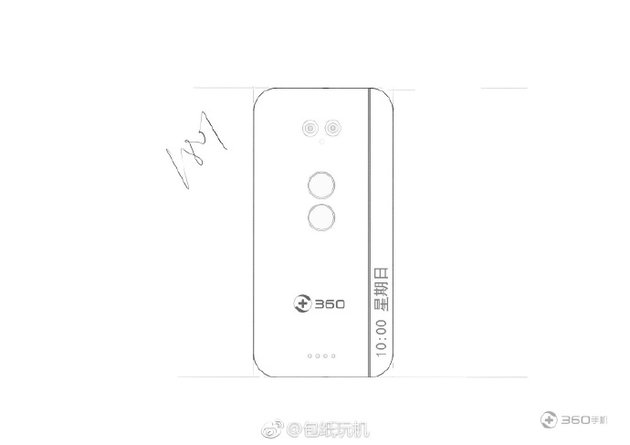 Another sketch is of the phone's rear. It is shown to have dual rear cameras positioned in the middle but in a horizontal fashion. A few centimeters below the cameras are what appears to be dual fingerprint scanners! Weird, right?
The design doesn't end there. The right side of the phone is home to a secondary display that runs from the top to the bottom. From the sketch, it can be deduced that the display will show the time and most likely notifications too.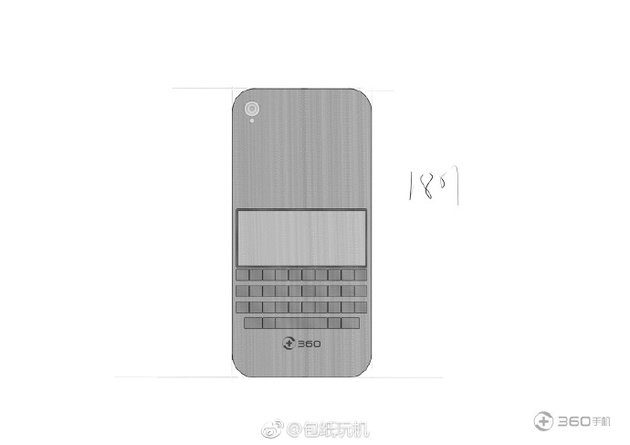 The last sketch shows the back of a phone with an unusual design just like the two above. This one doesn't have dual cameras but a single sensor positioned at the top left corner. However, the lower half of the phone is occupied by what appears to be a screen and a physical keyboard.
READ MORE: 360 N5S Announced With Dual Front Cameras, SD653 & Android 7.1: Price Still Pretty Aggressive
Will the 360 N6 Pro arrive with either one of the three designs above? Most likely not. These sketches are prototype designs at best and probably never made it past the drawing stage. But it is interesting too see the way the minds of the designers work.
(Via)