Samsung Galaxy S9 And S9 Plus Could Make Appearance At CES 2018
Samsung's upcoming flagship smartphones — Samsung Galaxy S9 and S9 Plus have already been subject to lots of leaks. Previously, it was reported that the company is looking to jump the gun for unveiling the S9 smartphone series. Now, it seems that the report could turn out to be true.
According to the reliable leakster Even Blass, based on "a source briefed on the company's plans", Samsung is expected to hold a preview event for the Galaxy S9 and S9 Plus at the Consumer Electronics Show (CES) 2018 in Las Vegas.
It is not yet known how much information about the upcoming devices will be revealed at the CES. Apparently, Samsung is still going to hold an official launch event in March, just like it did last year for the Galaxy S8 and S8 Plus.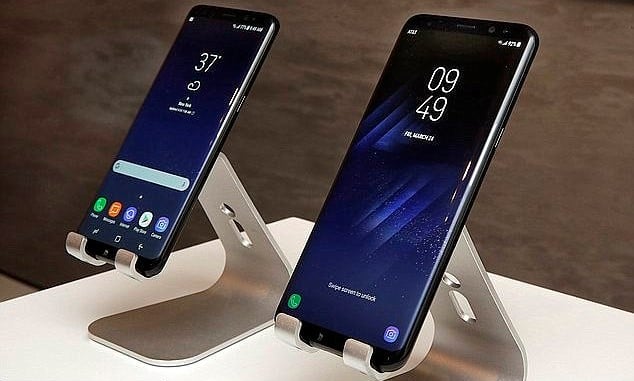 The smartphones are likely to feature same design language as the Galaxy S8 and S8 Plus. It is expected to come with the same 5.8-inch and 6.2-inch curved-edge Super AMOLED "Infinity" display for the Galaxy S9 and S9 Plus respectively. While the latest report does not give any information related to the processor, previous reports have suggested a 10nm-process chipset, which is likely to be Qualcomm Snapdragon 845.
While the Samsung Galaxy S9 is reported to pack 4GB of RAM, the S9 Plus is said to come with 6GB of RAM. The Galaxy S9 Plus will also come with a secondary rear camera. Both the smartphones will pack 64GB of internal storage, which can be further expanded through a microSD slot.
The smartphones are codenamed Star 1 and Star 2 and goes by model numbers SM-G960 and SM-G965. The phone is expected to the retain the 3.5mm audio jack, just like the recently launched OnePlus 5T. As per the report, the device will come with AKG stereo speakers.
Recently, during the Bixby Voice launch event that was held in China, Samsung announced that the Galaxy S9 UX has been rebranded as Galaxy Ai UX. This indicates that the South Korean giant's Samsung Galaxy S9 series will arrive with AI features. It is expected to come with a dedicated chip for AI that will allow the main processor to handle all the other tasks apart from AI, thus improving the performance of the device.
Read More: Samsung Galaxy Note 8 Star Wars Edition Could be In The Works
If this report turns out to be true, it will be interesting to see how much information Samsung is willing to share while showing off its flagship smartphones at CES 2018 and how much information it intends to reveal as a surprise during official launch in March.
(Via)