Apple Files Patent Application For A Foldable Display iPhone
The US Patent & Trademark Office has published an application filed by Apple for a smartphone with foldable display. This news is in line with the previous reports which suggested that Apple is working with LG for a flexible display iPhone.
Apple is one of the several companies which have partnered with LG for display technology. The US-based technology giant is also reported to be planning to make an investment LG's plant for production of a foldable display.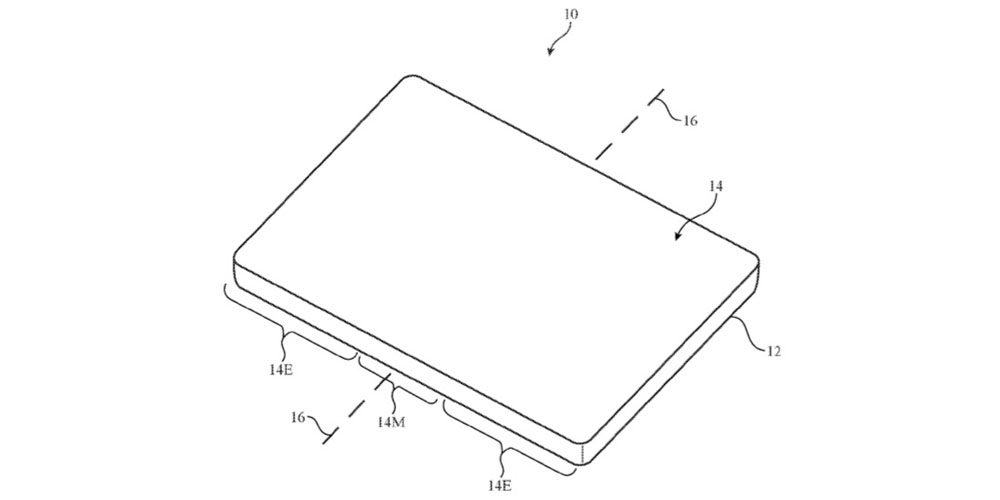 The patent describes a smartphone display that can be "opened and closed like a book". The patent application filed by the company covers all the bases, referencing LCD, OLED and microLED. It reads:
Display may include an array of display pixels formed from liquid crystal display (LCD) components, an array of electrophoretic display pixels, an array of organic light-emitting diode display pixels, an array of pixels formed from crystalline semiconductor light-emitting diode dies (sometimes referred to as micro-LEDs), an array of electrowetting display pixels, or display pixels based on other display technologies.
Apple has mentioned in the application that the flexible screen may have a flexible screen layer, a cover layer, a touch sensor interposed between the flexible screen layer and the cover layer, a support layer, and a polarizer layer.
The iPhone with a foldable display is expected to be unveiled in the year 2021. By that time, the company may have transitioned to microLED screens. Along with all the benefits of OLED, it further boosting brightness, saturation and power efficiency. Interestingly, Apple was recently reported to be working with TSMC on some of the technologies needed to use microLED panels.
However, there is a possibility that we won't see Apple's iPhone with a foldable display as not everything that gets patented goes into the production. While this doesn't confirm that a foldable iPhone is on its way, it shows that Apple is atleast considered it.
Read More: Support Page For Foldable Samsung Galaxy X Is Now Live
While the foldable display iPhone is years away, if it's ever coming, Samsung is gearing up to launch its foldable smartphone next year. It is expected to come with an "in-folding" design which would see the display fold inwards.
(Source)