Earlier today, Droid-life had revealed the leaked renders and key specifications of the Moto G6, Moto G6 Plus and Moto G6 Play smartphones that are speculated to debut as early as next month. The publication has also revealed the renders and some features of the upcoming Motorola Moto Z3 and Moto Z3 Play smartphones.
Last year, Motorola had released two Moto Z series smartphones namely, Moto Z2 Force and Moto Z2 Play. These phones are expected to be replaced by Moto Z3 and Z3 Play, respectively, this year. As it can be seen in the below renders, both the Z3 smartphones feature super-slim bezels. The renders also indicate that these phones will becoming with some changes in their design.
The publication has claimed that a 6-inch display capable of delivering a Full HD+ resolution of 1080 x 2220 pixels and an aspect ratio of 18:9 will be available on the Moto Z3 as well as Moto Z3 Play. The display of the Z3 appears to be slightly curved towards the edges.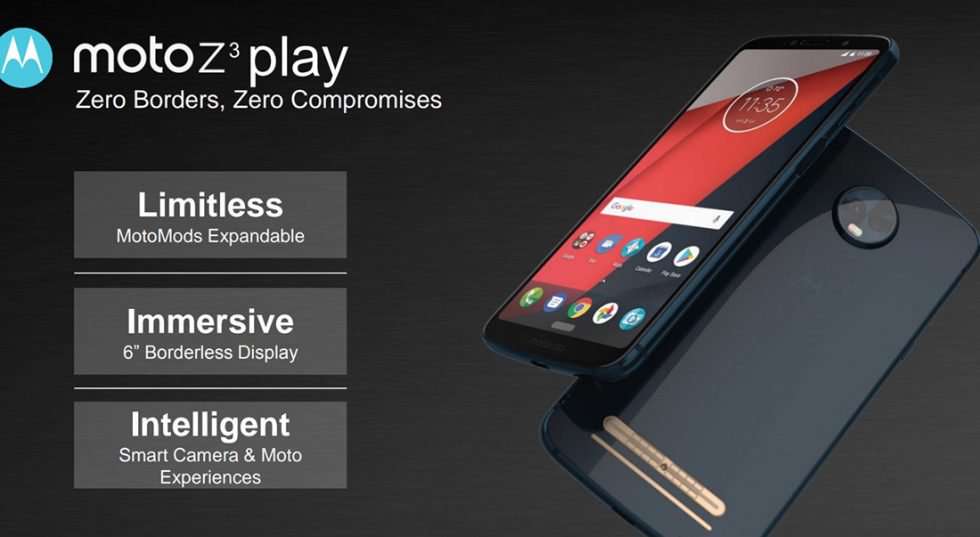 The publication has not revealed too many details on the specs of these phones. It claims that apart from Moto Z3 and Z3 Play, there will be a third Moto Z3 smartphone that will be arriving with the most advanced specs compared to the other models. It is likely to feature the Snapdragon 845 chipset and a higher resolution display.
The fingerprint scanner is not visible on the images of the Moto Z3 and Z3 Play. There is a possibility that the company may replace it with facial recognition or it could be embedded under the screen of these phones. Like the rumored Moto E5, the company may embed the fingerprint scanner under the Moto logo on the rear panel of these phones.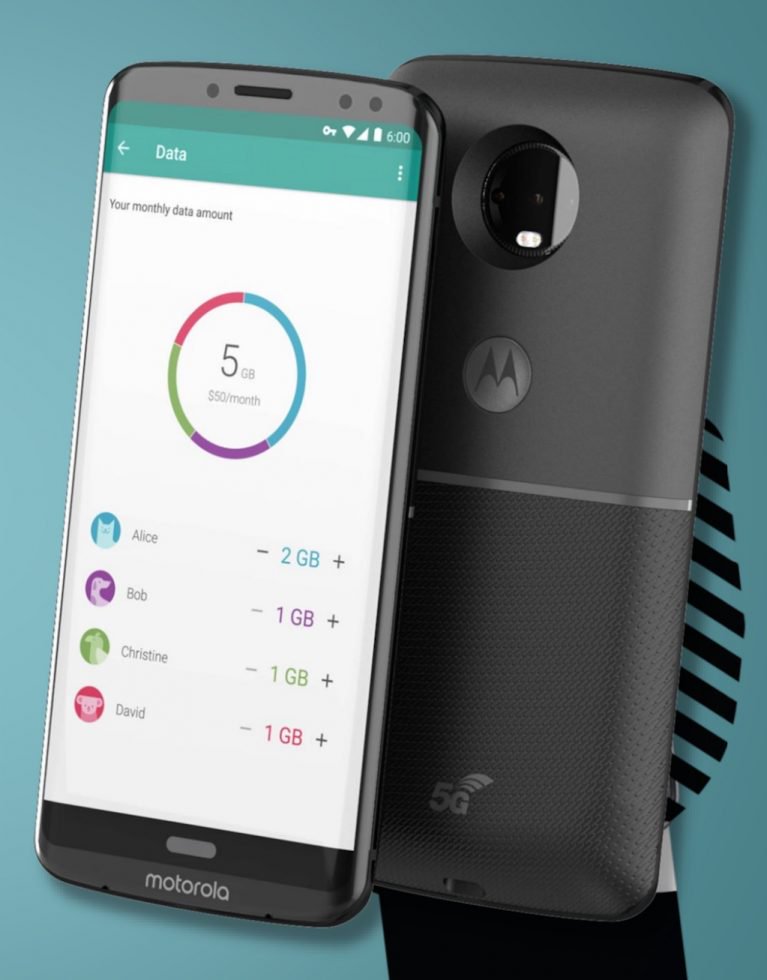 Read More: Motorola To Launch Moto X4 Successor Named Moto X5 Next Year
The Moto Z3 phones are also going to feature support for Moto Mods accessories like the predecessor phones. The handset shown in the second which could be the Moto Z3 or Z3 Play can be seen sporting a Motorola 5G Moto Mod that will bring 5G capabilities to the phone. It also seems to feature dual front-facing cameras. The publication has also predicted that the 2019 Motorola smartphone such as Moto G7, Moto E6 and Lenovo K9 are likely to feature an iPhone X-like notch.
Motorola's Z2 series smartphones were unveiled to the world in summer of 2017. Hence, it is likely that the company may announce the three Moto Z3 phones in summer this year.
(source)