Recent reports have revealed that Apple's upcoming A12 chipset will be built by TSMC with 7nm manufacturing process. The Apple A12 chipset will be reportedly used to power the 2018 iPhones. It was previously speculated Samsung too will power the Galaxy Note 9 with 7nm chipset. However, fresh information suggests that the Note 9 may feature 10nm or 8nm chipset instead of 7nm chipset.
The Galaxy S9 and Galaxy S9+ that are going to launch in the next month will be powered by Snapdragon 845 and Exynos 9810 chipsets that are built with Samsung's second-generation 10nm LPP manufacturing process. The South Korean company is mass producing the 10nm LPP chipsets at the newly built S3 unit in the home country. It has claimed that the 7nm FinFET process technology with Extreme Ultra Violet (EUV) will be also produced at the same plant. However, the company has not provided any timeframe on the production of 7nm chips.
It was speculated that after building 10nm chipsets, the 8nm LLP chipsets would be built alongside the 7nm EUV or before it. However, Samsung has recently confirmed through a recent press release that it will be ramping up the production of second-generation 10nm chipsets for this year's flagship phones. Hence, it is unlikely that the company will be mass producing 7nm chipset this year.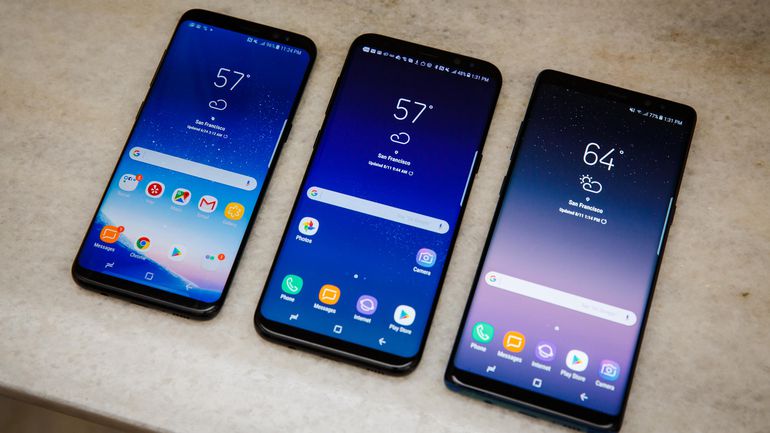 Read More:Samsung Galaxy Note 9 Reportedly Arriving with Under-Display Fingerprint Scanner
According to Samsung, it will be providing its clients with 8nm and 11nm processes and it will be starting a risk production of 7nm node. The 2018 iPhones are expected to be powered by 7nm chipsets manufactured by TSMC. Hence, in terms of chipsets, the next-generation iPhones may defeat the Galaxy Note 9, unless the latter features an 8nm chip. Its production is expected begin in the second half of this year. Hence, it is likely that Samsung may use second-generation 10nmm chipsets to power the Galaxy Note 9