Vivo X21 Could Feature An Under Display Fingerprint Sensor: Poster Leaked
Just like OPPO is readying its OPPO R15 and R15 Plus flagships for launch later this month, Vivo is also expected to release its new generation flagship model sometime in the coming weeks. The last major release by the company was the Vivo X20 UD edition, which is basically the under display fingerprint version of the current flagship. Then there's the Vivo Apex as well, one of the most beautiful concepts we've seen this year, but even that'll take time to hit the markets. This means that the company has a good few months in between wherein it can launch its next major flagship model. That's likely going to be called as the Vivo X21, considering the recent 3C certification of a few models under the same name.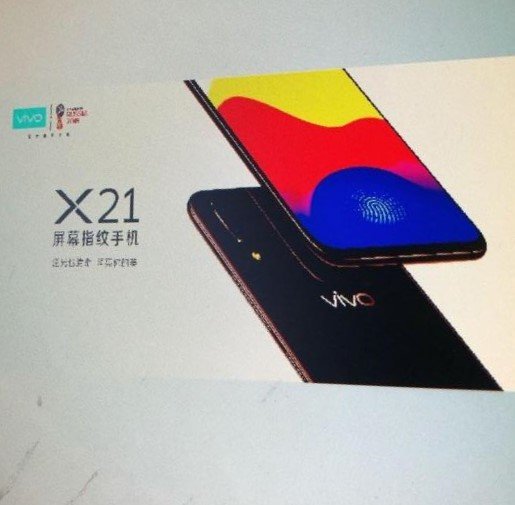 Now a new poster of the Vivo X21 has been spotted online revealing a key feature of the device. Apart from the dual cameras that can be spotted at the back of the phone, the advertisement clearly highlights the fingerprint icon on the screen. This means that the Vivo X21 is likely going to be equipped with an under display fingerprint sensor. Given that it's going to be the direct successor to the Vivo X20, seeing the Synaptics ClearID sensor inside its screen won't be a surprise. Further, at the time of its 3C certification, the Vivo X21A model was listed in four different variants, and one of them included a UD (under display fingerprint) variant. This also means that there could be regular versions of the Vivo X21, without the in screen fingerprint that could be cheaper.
RELATED: Vivo APEX Officially Launched with Snapdragon 845; Mass Production Begins by Mid-2018
That's all we know about the X21 flagship so far. However, considering its high-end placement, expect nothing less than Snapdragon 670 and 6GB of RAM inside the device. More details should be revealed in the coming days, so stay tuned!