Motorola Plans To Boost Offline Presence In India With 1,000 Moto Hubs
Motorola is looking to expand its presence in India, one of the largest smartphone markets in the world. The company is especially planning to expand its offline presence where the company doesn't have wide presence.
The Lenovo-owned company is reportedly planning to establish about 1,000 Moto Hubs across the country. Recently, the company launched 25 Moto Hubs in Kolkata and prior to that, it had opened 50 Moto Hubs in Delhi.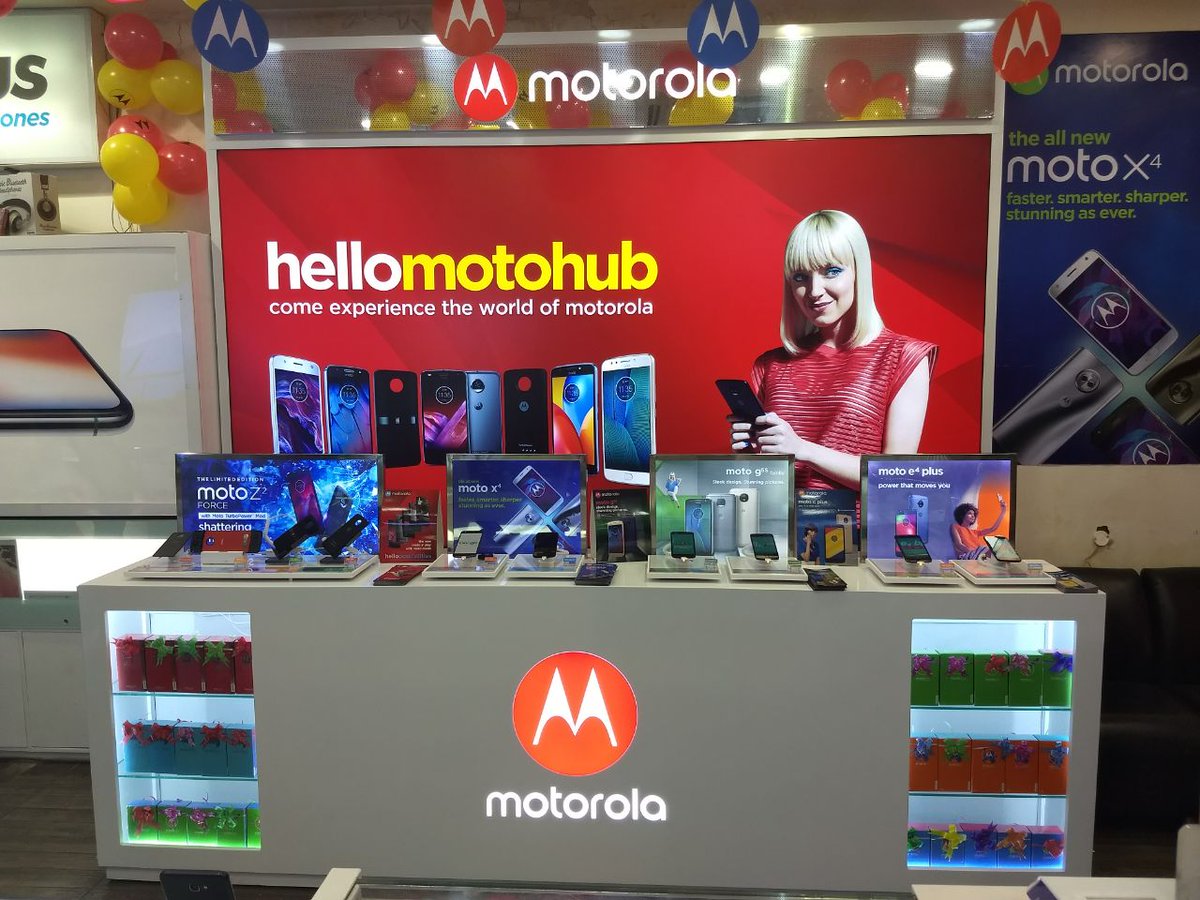 The Moto Hub store houses the entire portfolio of Motorola devices including all the online exclusives models such as the Moto X4, Moto Z-series and more. In addition to smartphones, the Moto Hubs will be selling accessories such as headphones, Moto Mods, shells and case covers. Further, the customers can also experience all the products and can even purchase these products.
Commenting on this development, Sudhin Mathur, Managing Director of Motorola Mobility India revealed that the hubs will surely boost the overall revenue from offline markets to 50 percent. However, Mr. Mathur believes that the can be achieved only after the establishment of 1,000 Moto Hubs. The company hasn't provided an estimated time frame for the opening of the hubs.
Earlier, the company had partnered with Poorvika Mobiles across 43 cities in Tamil Nadu, Pondicherry, and Karnataka. It had also partnered with Big C and Lot Mobile across 55 cities in Andhra Pradesh and Telangana to provide retail access to consumers.
This is an interesting shift of strategy given that the company entered the Indian market a few years ago with an online-only business model in partnership with India's homegrown online marketplace Flipkart. After Motorola, many companies adopted the same strategy in order to compete with the company's value-for-money offerings in the budget segment.
Currently, Motorola is gearing up to launch its next-generation Moto G-series smartphones. The company will be launching three models in the G-series — Moto G6, G6 Plus, and G6 Play. Similarly, Motorola will be launching three models in the E-series as well, which includes Moto E5, E5 Plus, and E5 Play.
Read More: Motorola Denies Layoff Was Massive, Says Moto Z Series Unaffected
As of now, there is no information available regarding the launch date and pricing of the upcoming E5 and G6 series. But, we are expecting this new Moto E5 series to make its debut at some point in the second quarter later this year. On the other hand, the G-series devices from Motorola are also expected to launch in the Q2 2018.