Sony Xperia XZ2 Premium finally up for pre-orders for $999.99 (U.S. only)
by Michele Ingelido ago0
Sony Xperia XZ2 Premium was officially unveiled back in April, but only recently the Japanese company revealed the details about its availability and price tag. As the company promised, the new flagship has been made available for pre-orders in the U.S. on July 9. The device went on pre-order on Amazon with a very expensive price tag of $999.99. Some may define this price quite extravagant considering that Sony is far from the top 5 best smartphone manufacturers in terms of sales.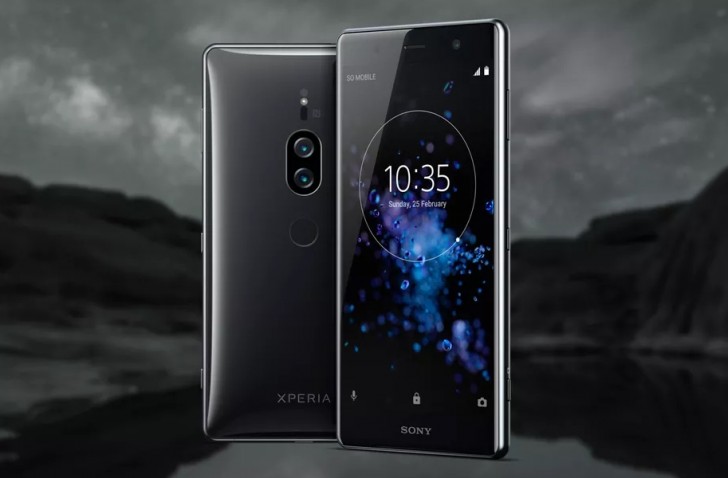 But we know this company is in the smartphones market only for strategic reasons and not to dominate it. Note that Sony Xperia XZ2 Premium is offered with a free pair of wireless headphones: the Xperia Ear Duo. The promotion is limited only to people who will pre-order the device and it will end when it starts shipping. After the pre-orders phase, the handset will be officially on sale in the U.S. starting from July 30. At the moment, it is available only in the Chrome Black color variant, while the Chrome Silver option will come later. With its $999.99 price tag, this flagship is the most expensive smartphone at the moment if we exclude the iPhone X.
But Sony Xperia XZ2 Premium also packs impressive specs. Indeed, it is the only new-gen smartphone with a 4K display and HDR technology. The notchless screen has a size of 5.8 inches and an 18:9 aspect ratio. On the hardware side, the device has an octa-core Snapdragon 845 chipset by Qualcomm running at a max frequency of 2.45 GHz, paired with 6 GB of RAM and 64 GB of internal storage expandable via micro SD up to 512 GB. On the rear glass, there is a dual camera setup with resolutions of 19 and 12 MP, f/1.8 and f/1.6 apertures, while the battery has a 3540 mAh capacity.
(via)