Check Out Unmissable Deals And Biggest Discounts On GearBest
by Vinay Patel ago0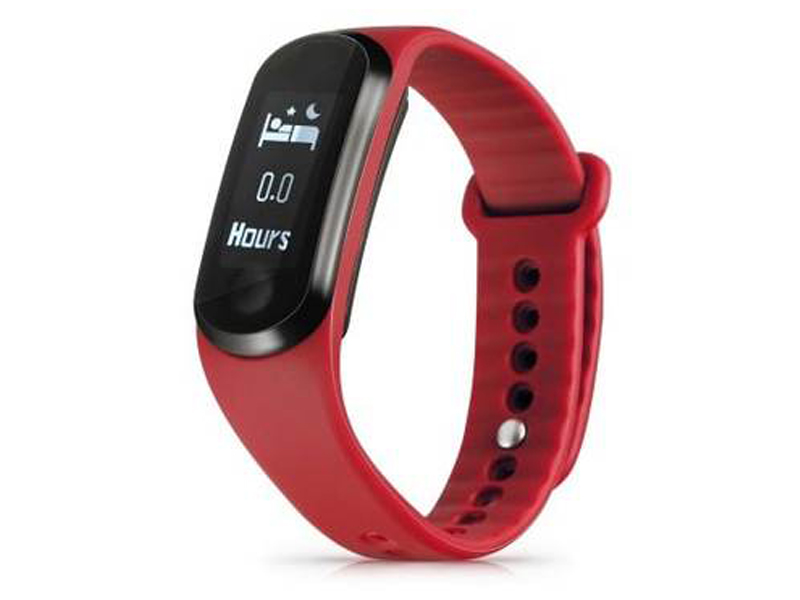 GearBest has a reputation for selling high-end cell phones, electronic gadgets, toys, sporting items and a broad range of other items at unbeatable great prices. Sticking to its notoriety, the Chinese online store is doling out discounts on various products. Let us take a gander at some of the biggest discounts that the site currently has to offer.
Alfawise Mini 3 Smart Bracelet
Much to the delight of fitness-conscious people who like to keep a track of their health without emptying their pocket, GearBest is giving a considerable discount on the Alfawise Mini 3 smart bracelet that can monitor your heart rate, blood pressure and boast an impressive array of features.
You can buy 3 color versions of the Alfawise Mini 3 smart bracelet at a dropped price of just $17.99 on GearBest. The site is offering 6% off on the peacock blue and chilli pepper color options, and 7% off on the black color variant of the smart bracelet. You can follow this link to avail the discount before the promo ends.
Alfawise RST2056 Sonic Electric Toothbrush
You can buy the feature-laden toothbrush at a discounted price of $19.99 on GearBest. Equipped with 3 brush heads, the RST2056 Sonic electric toothbrush normally sells for $28.99 on GearBest, but the site is giving a noteworthy 31% off on the item's retail price.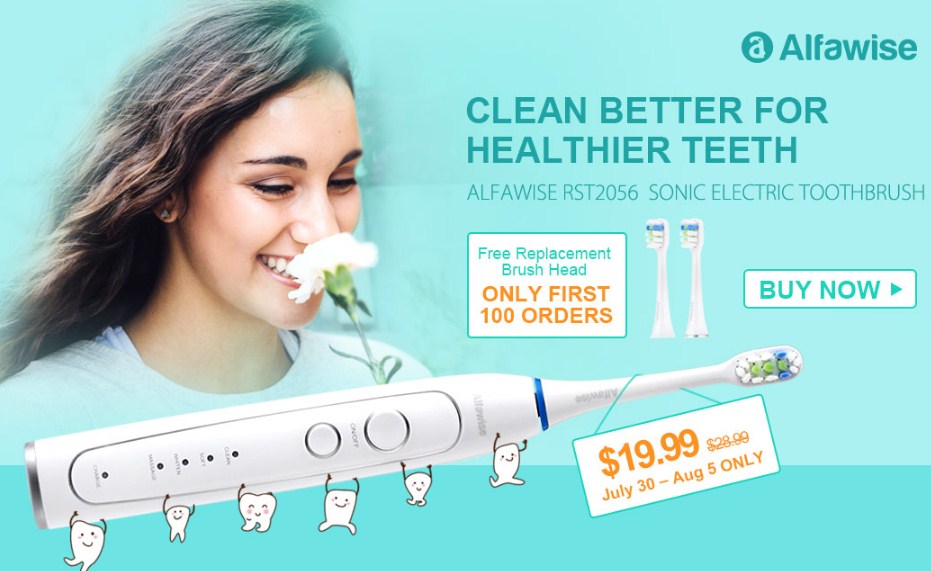 On the downside, the Flash Sale price will only be valid for the remaining 584 pieces. If you're interested in taking advantage of the discount, head straight to this link without wasting time as the promo is slated to end in just 6 days.
Exclusive Brands Sale
Looks like brand-conscious buyers are in for a treat. You can now get up to 50% off on a slew of top-brands including Alfawise, Gocomma, Zanflare and lots more. In addition to other big discounts, you can order any 3 items for just $10 as part of this promo.
In order to simplify the search process, the products have been split into multiple categories. We'll take a look at some of these sections in a bid to check out the massive discounts you can get on GearBest.
The first category dubbed, 'Going-Going-Gone features all sorts of items such as the Alfawise S95 TV Box, Alfawise Tab Tablet PC, and the Excelvan CL720D LED Projector with Digital TV Slot. More importantly, the items featured in this segment carry noteworthy discounts that you can avail for a limited period of time.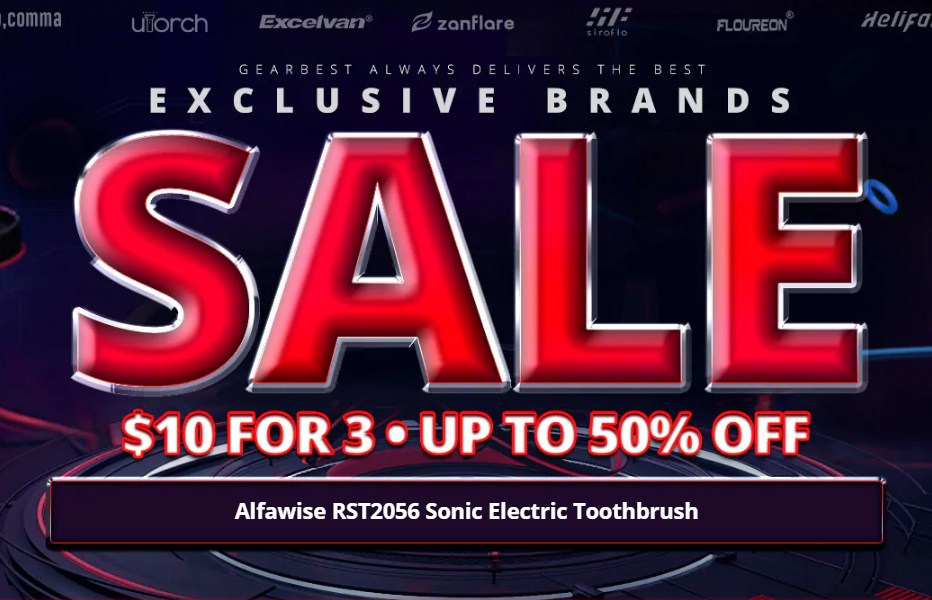 For the sake of an instance, the Alfawise Tab Tablet PC, which usually sells for $200.55 is now up for grabs at a dropped price of just $159.99 on GearBest. This is a 25% reduction in the device's original selling price, and it will be valid for a few hours. There were only 96 pieces left.
There's another category bearing the '$10 For Any 3 Items' moniker which comprises highly useful items. Thanks to the Combo Deal Price promotion, you can now choose any 3-unit combo from displayed products and pay just $10.
Other categories feature heavily discounted items manufactured by Alfawise, Gocomma, Utorch, Excelvan, Zanflare, and Floureon. You can follow this link to check out the rest of the products and grab the deal before they come to an end.
Buy Alfawise Mini 3 Smart Bracelet For Just $17.99 On GearBest
Buy Alfawise RST2056 Sonic Electric Toothbrush For Just $19.99 On GearBest
Check Out Exclusive Brands Sale On GearBest