Preorder BlitzWolf BW-SDB2 60W Smart Soundbar For Just $119.99 On Banggood
by Vinay Patel ago0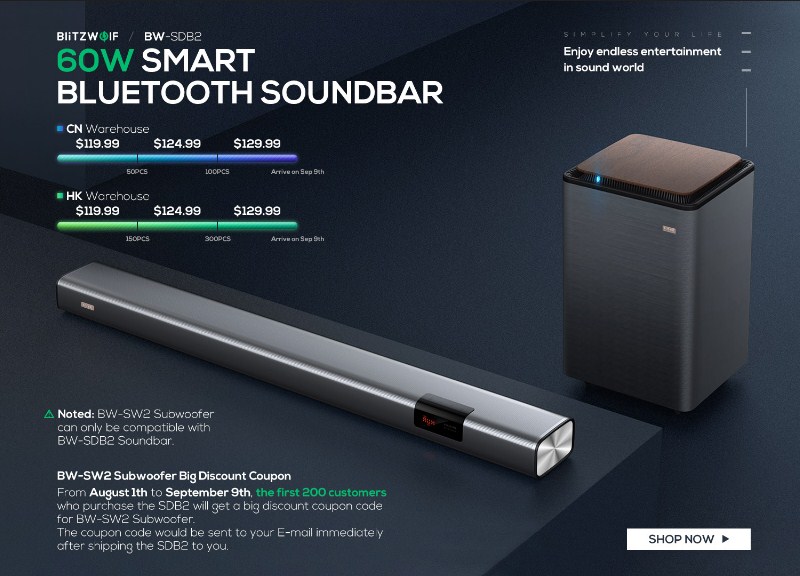 If you're unhappy with the performance of your new television's built-in loudspeakers and are looking for a way to intensify the substandard audio quality, you can consider buying a TV soundbar. Regrettably, this solution can set you back a pretty penny.
While top-end TV soundbars don't come cheap, Banggood is giving cost-conscious television junkies something to cheer about. Sticking to its reputation, the Chinese online store that ensures buyers get the best bang for their buck is now offering a 33% off on the high-end BW-SDB2 60W Smart Soundbar from BlitzWolf.
Equipped with 6 speakers and 2 low-frequency radiators that deliver clear sound, the BW-SDB2 60W Smart Soundbar usually carries a steep $179.99 price tag. But thanks to the aforesaid discount, you can now preorder it at a dropped price of just $119.99, and that's not all.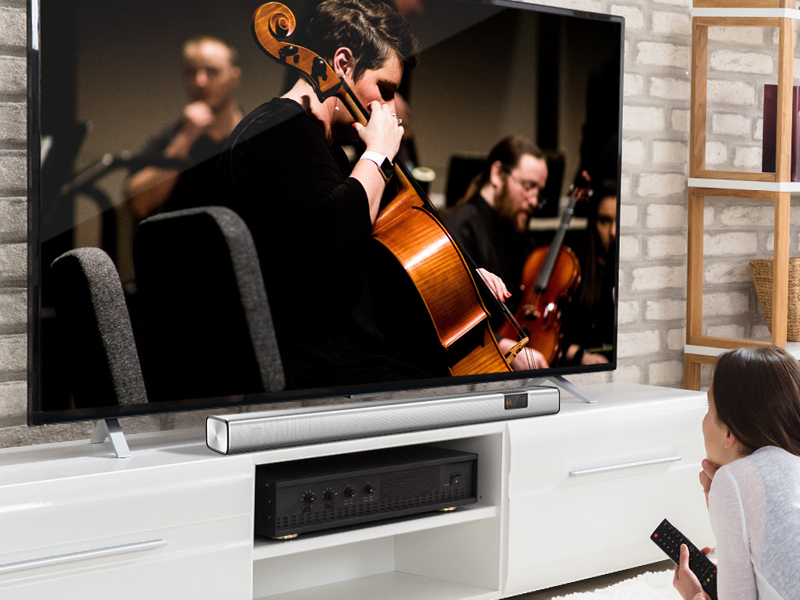 The first 200 customers who buy the BlitzWolf BW-SDB2 60W Smart Soundbar on or before September 9th will be eligible to receive a discount for BW-SW2 subwoofer in the form of a coupon code. This discount coupon will be sent to the consumer via email immediately after the SDB2 has been shipped.
An absolute bargain at this price, the BlitzWolf BW-SDB2 will grab your attention with its unique metal body design, which is augmented with an equally appealing wood surface. Aside from sporting an exquisite outward aspect, the BlitzWolf-branded soundbar is capable of delivering unparalleled sound quality, coupled with enhanced syllable rhythm.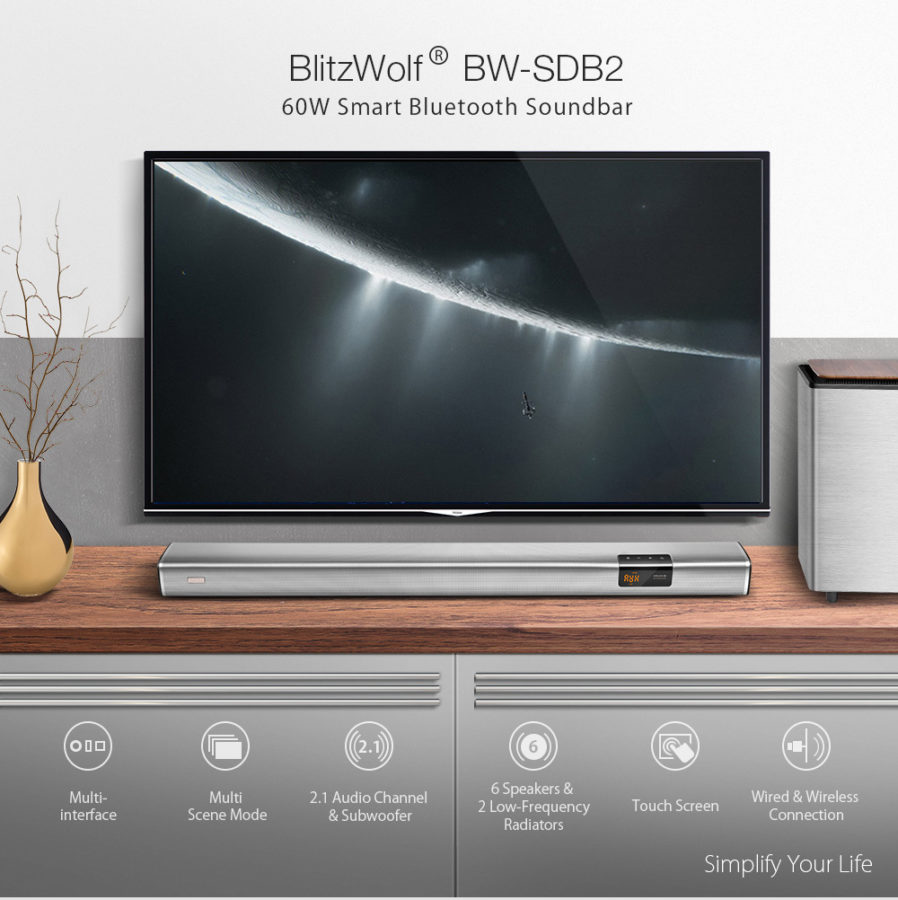 On the downside, the above-mentioned discount will only be valid for the first 150 pieces only. The next 300 units will come bearing a slightly steeper $124.99 price tag, while rest of the pieces will sell for $129.99 until the promo comes to an end. If you're interested in taking advantage of the discount, all you need to do is to follow this link without wasting time.
Get 33% Off On BlitzWolf BW-SDB2 60W Smart Soundbar