Buy BESTEK Gooseneck Cell Phone Holder For Only $0.01; More Details Inside!
by Vinay Patel ago0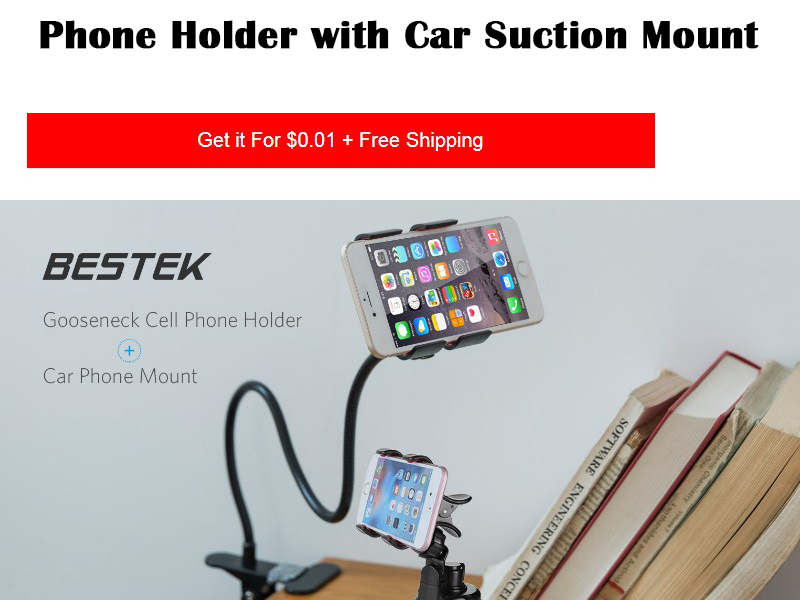 The car phone holder is a perfect accessory for those who want to keep their phone secured right in front of them while driving. This allows the user to answer incoming phone calls and check messages without getting distracted from the road.
While the market is brimming with all sorts of phone holders, only a few are likely to meet your expectation as far as the range of capabilities is concerned. Regrettably, the ones that fill the bill don't come cheap. But that's about to change.
Whether you are playing a game on your phone, just browsing through the unchecked messages while driving or in the comfort of your home, the BESTEK Gooseneck cell phone holder will free your hand. It meets your diverse needs by securely fitting any desk, bed, table, dashboard, windscreen, and surface.
If you're wondering how much does the feature-laden phone holder costs, you're in for a pleasant surprise. The Gooseneck cell phone holder would normally set you back $17.99 on the BESTEK's official online store, but you can now get it for just $0.01.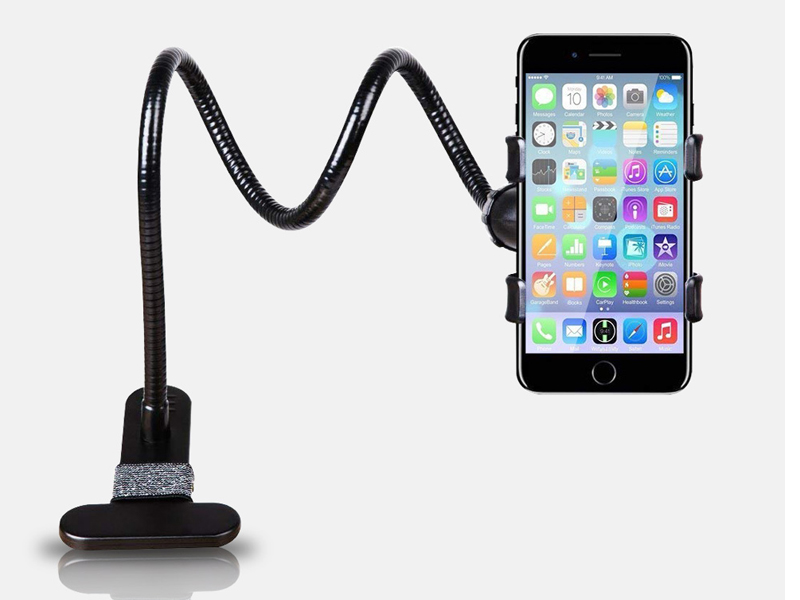 In addition to the chance to save a considerable amount of money on the phone holder, BESTEK is also offering free shipping. In order to qualify for this discount, all you need to do is to share the Gooseneck cell phone holder on Facebook.
You can share this link on Facebook groups and pages along with other social media platforms including Twitter and Instagram in a bid to invite friends to help cut the price to $0.01. Once the price cut is successful, you can proceed with the order and avail free shipping.
Note that if the price cut fails, you can restart new $0.01 order. It is also imperative for you to finish the $0.01 payment in 46 hours. The product will be delivered within 3 business days after the payment.
Get A Big Discount On BESTEK Gooseneck Cell Phone Holder