UMIDIGI A3 launching Sept. 28 with Triple SIM slots, Dual 4G VoLTE and Global Bands
Most smartphones are usually marketed as dual SIM phones with two SIM slots. In recent times, that has become a major selling point for some phones. Most especially the budget models that don't usually have much to offer in other aspects like camera, SoC etc. Quite unfortunately, these phones usually don't have separate slots for external microSD card. Instead, the second SIM slot doubles as the SD card slot. On high-end models packing 64GB or higher internal storage, this isn't a problem. But for budget models which usually have 16GB of storage or even less, there is usually a high chance of using the second slot for expansion of the storage most times. In such cases, users are only confined to using just a single SIM slot. We haven't seen too many attempts to address this issue but UMIDIGI is taking the bull by the horn by working on a budget model that would pack triple SIM slots. The device is dubbed UMIDIGI A3 and is confirmed to launch on September 28.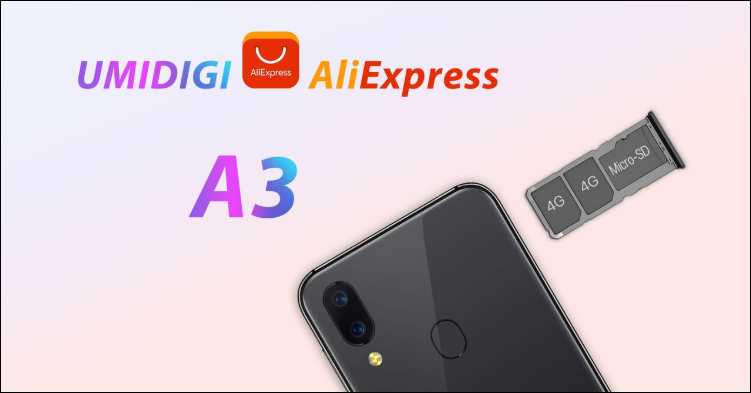 The UMIDIGI A3 will have three SIM card slots and the third slot can be converted to an SD card slot. That still leaves users with two SIM slots. The most interesting part is that the first two SIM slots support dual 4G VoLTE connectivity, meaning the 4G network will run at the same time on both slots. This may likely be the first entry-level model to have such features. That isn't all, the device will also come with dual cameras at the rear as well as a rear-mounted fingerprint sensor. UMIDIGI also hinted that the device will come with global bands and that should include band 20.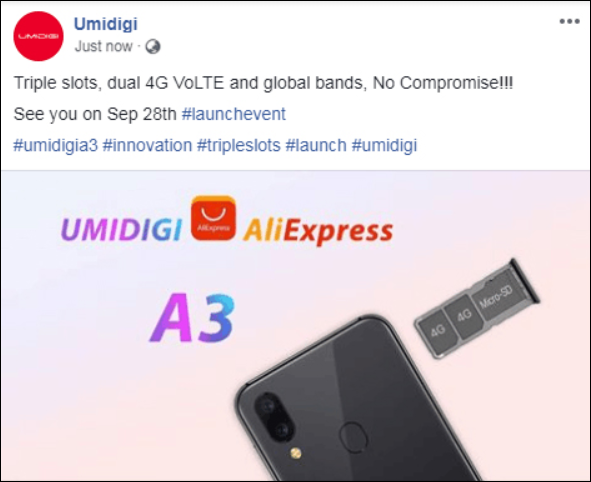 Read Also: UMIDIGI One Series performs better than expected in Bokeh effect application (video)
Being an entry-level device, the UMIDIGI A3 is expected to come with a cheap price tag. We'll keep you posted when the device is launched. 
(source)