Buy HOMMINI Dog Training Collar And Smart Pet Feeder At Unbeatable Prices On GeekBuying [Coupons Inside]
by Vinay Patel ago0
Finding cost-effective pet supplies online can prove to be a back-breaking task. While the market is brimming with all sorts of accessories for cats, dogs and a slew of other pets, these items don't come cheap.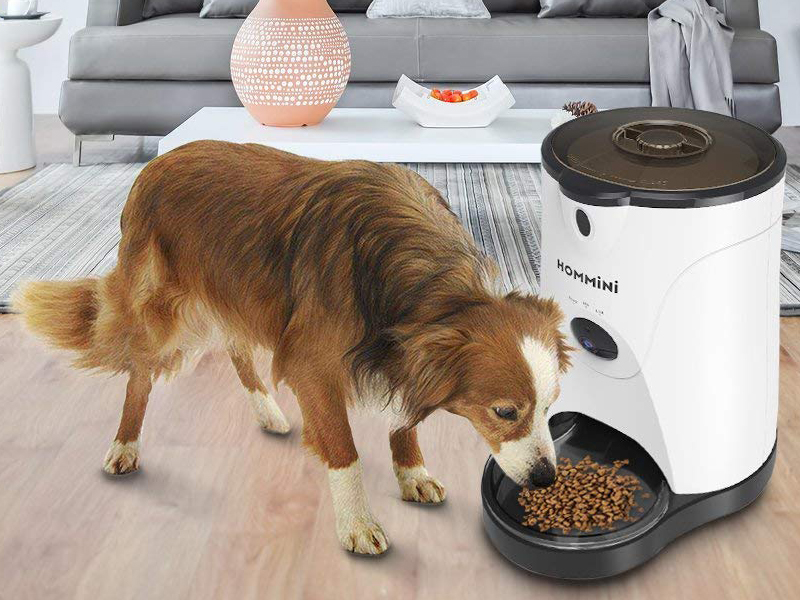 In a bid to make a couple of steeply-priced pet accessories available to the cost-conscious for a considerably lowered price, GeekBuying is now doling out a big discount on a dog training collar and a smart pet feeder for dogs and cats from HOMMINI. Moreover, we'll show how you can save extra money while checking out.
HOMMINI Dog Training Collar
The device stops your dog from causing various kind of problems by barking at people, picking up food everywhere, bitting and attacking people etc. without inflicting any sort of harm to your dog. This dog training collar comes with Static Shock, Vibration, Beep and Flash modes, paired with 8 stimulation levels that are designed to increase gradually.
The Hommini Remote Dog Training Device would normally set you back a pretty penny on online and offline stores, but you can now buy it for just $49.99 on GeekBuying. This is a 25% reduction in the device's original asking price of $66.99.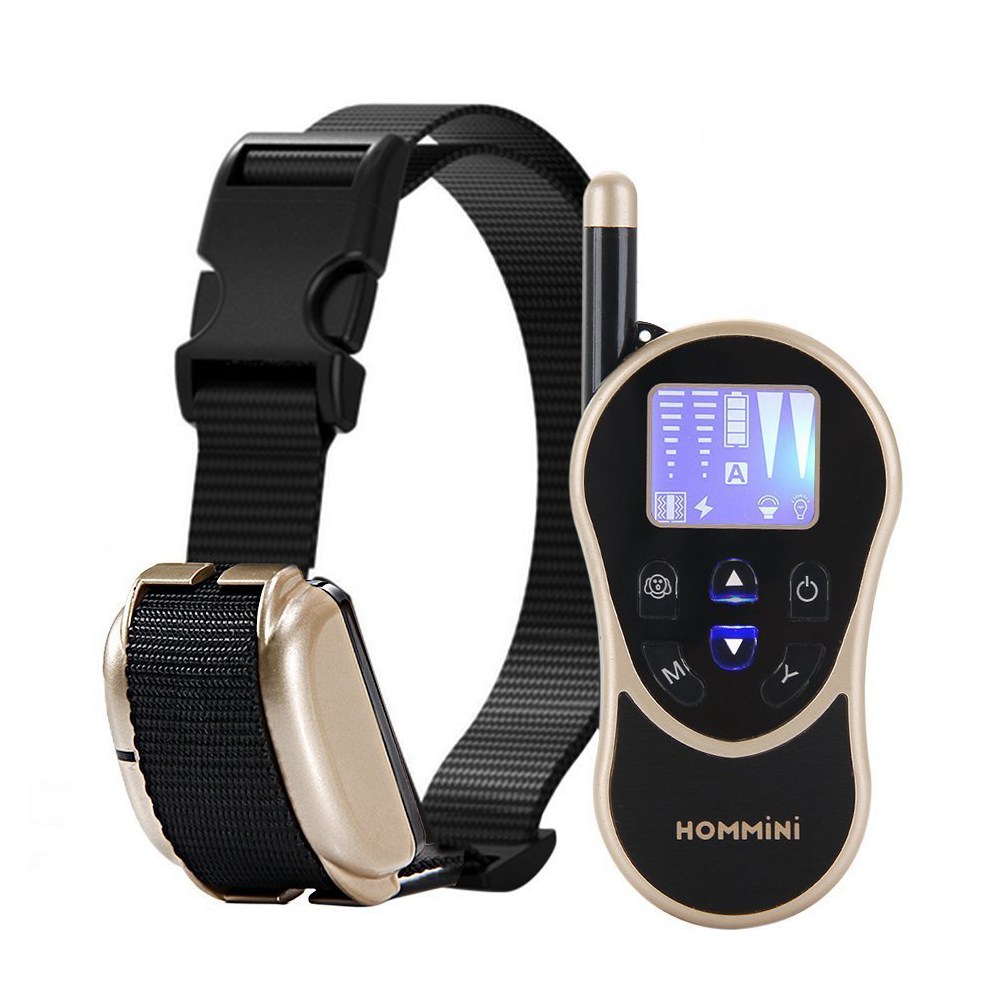 You can save an extra $4 simply by applying coupon code RIYBUKNY during the checkout process. The aforesaid coupon brings your already lowered grand total further down to just $45.99.
If you're interested in taking advantage of the discount, which will be valid for the gold color version of the device, all you need to do is head straight to this link before the promo ends.
Smart Pet Feeder For Dogs & Cats
This smart pet feeder features a power cable that's housed in an anti-bite casing so that it doesn't come apart when a pet bites or chews it. The device can draw its juices from 3 D batteries or an AC power adapter.
The device can be controlled by more than just one person by logging into the same account in APP. The feeder can be re-binded after unbinding by manually resetting it. Moreover, you can either feed your pet manually or choose a time for automatic feeding on your mobile device.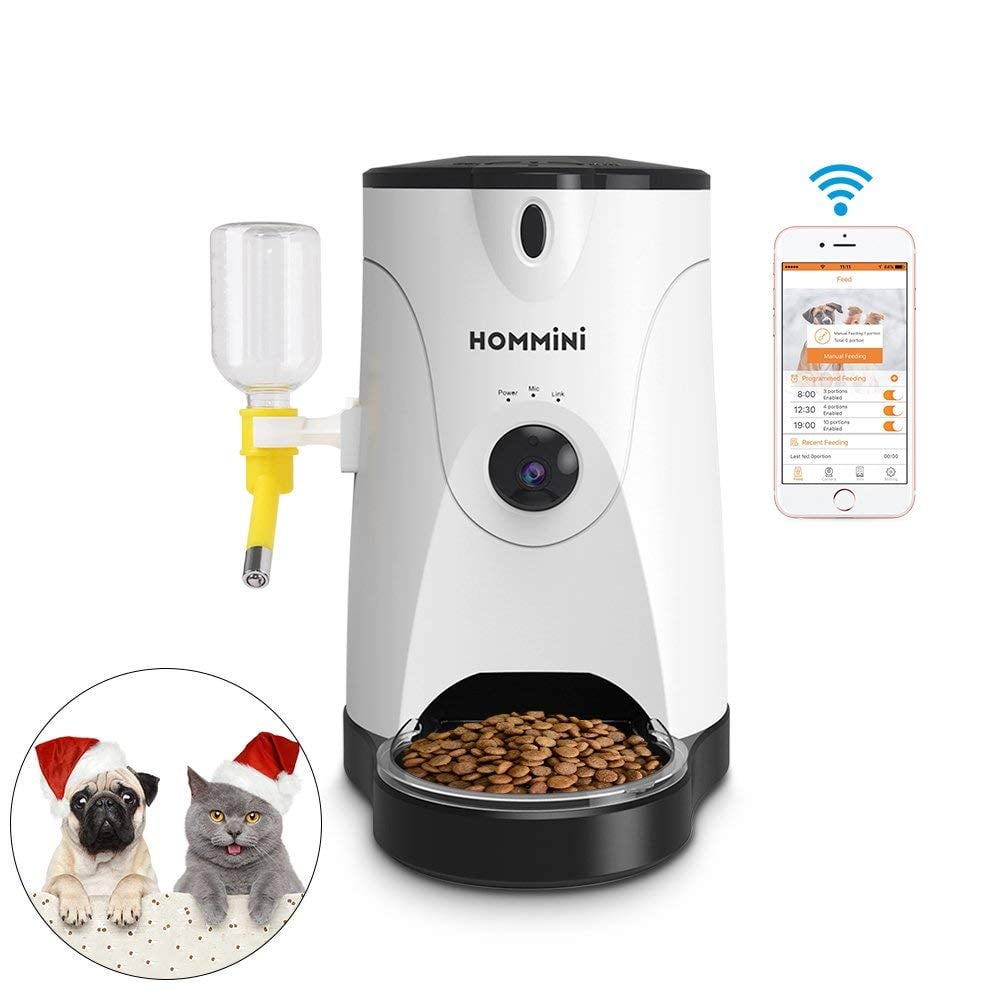 The HOMMINI Smart Feeder usually carries a $149.99 price tag but you can now buy it for only $122.99 on GeekBuying. You can extend this 18% discount by applying coupon code PLXHXWBX at the time of checking out.
The aforesaid coupon helps you save an extra $4 by reducing your cart value to only 118.99 even before you click on the 'Place Your Order' button. The discount is valid for the white color version of the Smart Feeder for a limited period of time so you can follow this link to avail this discount without wasting time.
Get 25% Off On HOMMINI Dog Training Collar
Get 18% Off On HOMMINI Smart Pet Feeder