Get Big Discounts On Top-Branded Products Shipping From Oversea Warehouses [Coupon Inside]
by Vinay Patel ago0
As part of its recently kicked-off 'Cyber Monday Local Stock' promotion, GeekBuying is doling out noteworthy discounts on overseas stocks.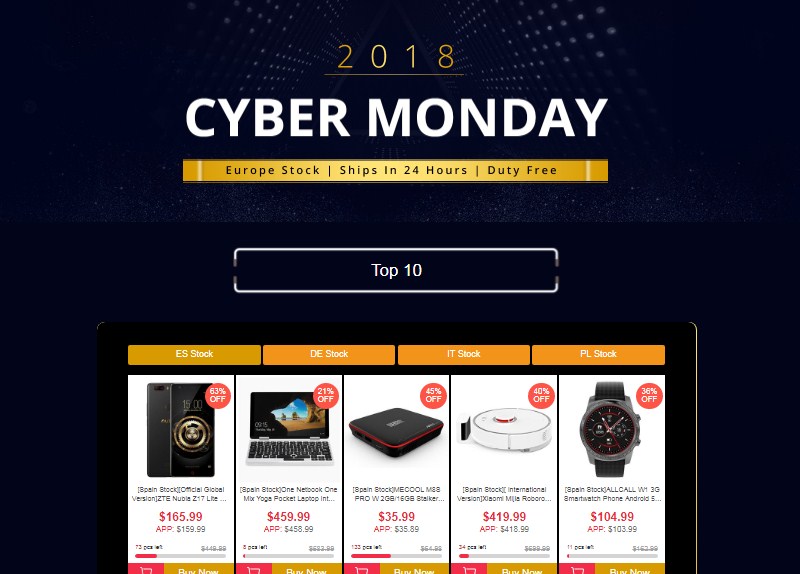 The promo has been split into multiple categories comprising DE stock, ES stock, IT stock, PL stock, and UK stock. The rest of the products have been divided into Top 10, Best Deals, Recommended and Hot Phones sections.
Each section is brimming with heavily discounted items that will be shipped from a warehouse based in one of the aforesaid locations. You can buy items like smartphones, laptops, TV boxes, wearables and lots more at heavily discounted prices.
Aside from taking full advantage of the discounts, you can apply coupon code FRIDAY2018ES to get an extra $11 off if your grand total exceeds $100. Note that the site-wide coupon will be valid for all smartphones shipping from overseas warehouses.
SJRC Z5 GPS 2.4G WIFI FPV Foldable RC Drone
If you're a drone enthusiast looking to get your hands on a high-end RC drone without spending a lot of money, you've come to the right place. The feature-laden SJRC Z5 foldable drone has gone up for sale carrying a lowered price sticker of only on GeekBuying.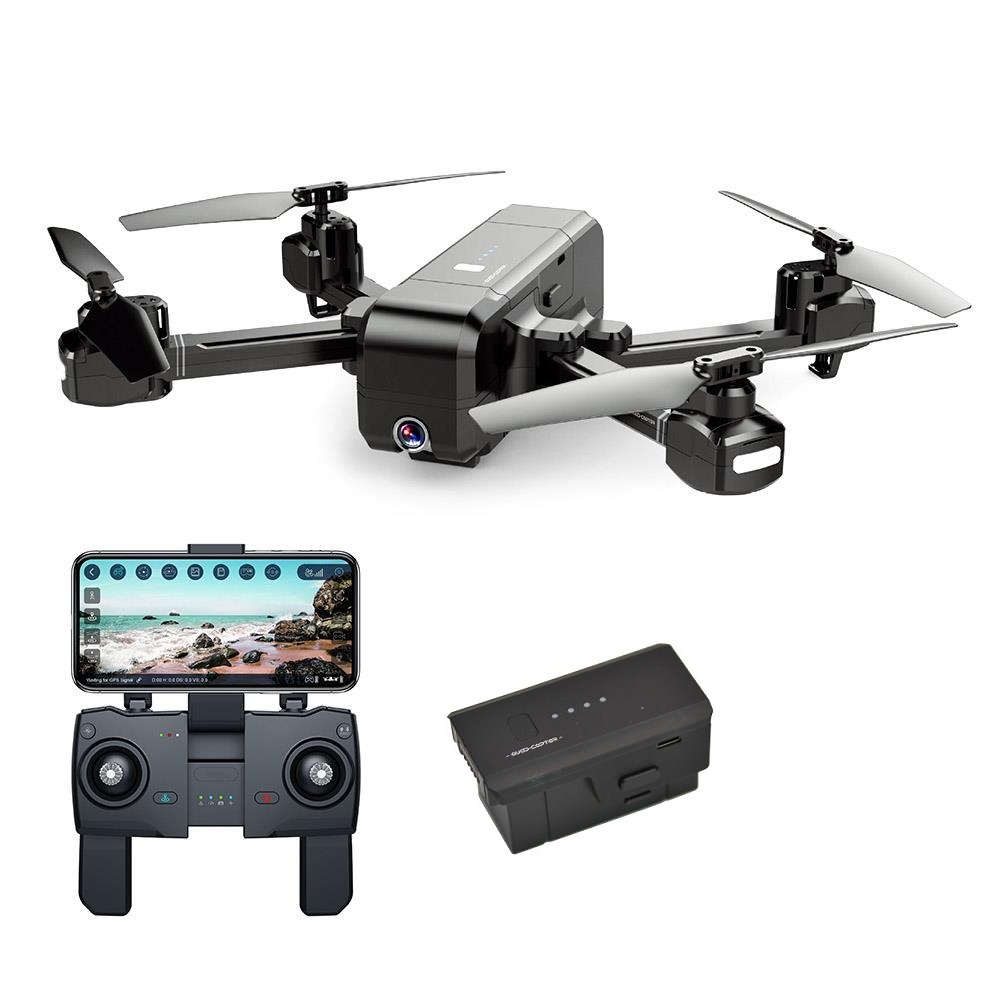 While the SJRC Z5 GPS drone would normally set you back a pretty penny, you can now buy it for just $129.99 on GeekBuying. This is a 28% drop in the drone's original selling price of $180.99, and you can extend it even further by applying coupon code MNLFFCGJ.
The coupon helps you save an extra $44 by bringing your grand total down to just $119.99 before you place your order. You can follow this link to avail the discount before the promo ends today.
Xiaomi Redmi Note 5 Smartphone
Looking for a top-branded smartphone that doesn't cost a bomb but is loaded with an impressive array of features? You might want to take a gander at the Xiaomi Redmi Note 5 smartphone which is now up for grabs for just $199.99 on GeekBuying.
While the Redmi Note 5 smartphone usually sells for $289.13, Xiaomi is offering a 31% off on the phone's retail price in collaboration with the popular Chinese online store. On top of that, you can use coupon code ZIRTNCAT to save an extra $64 during the checkout process.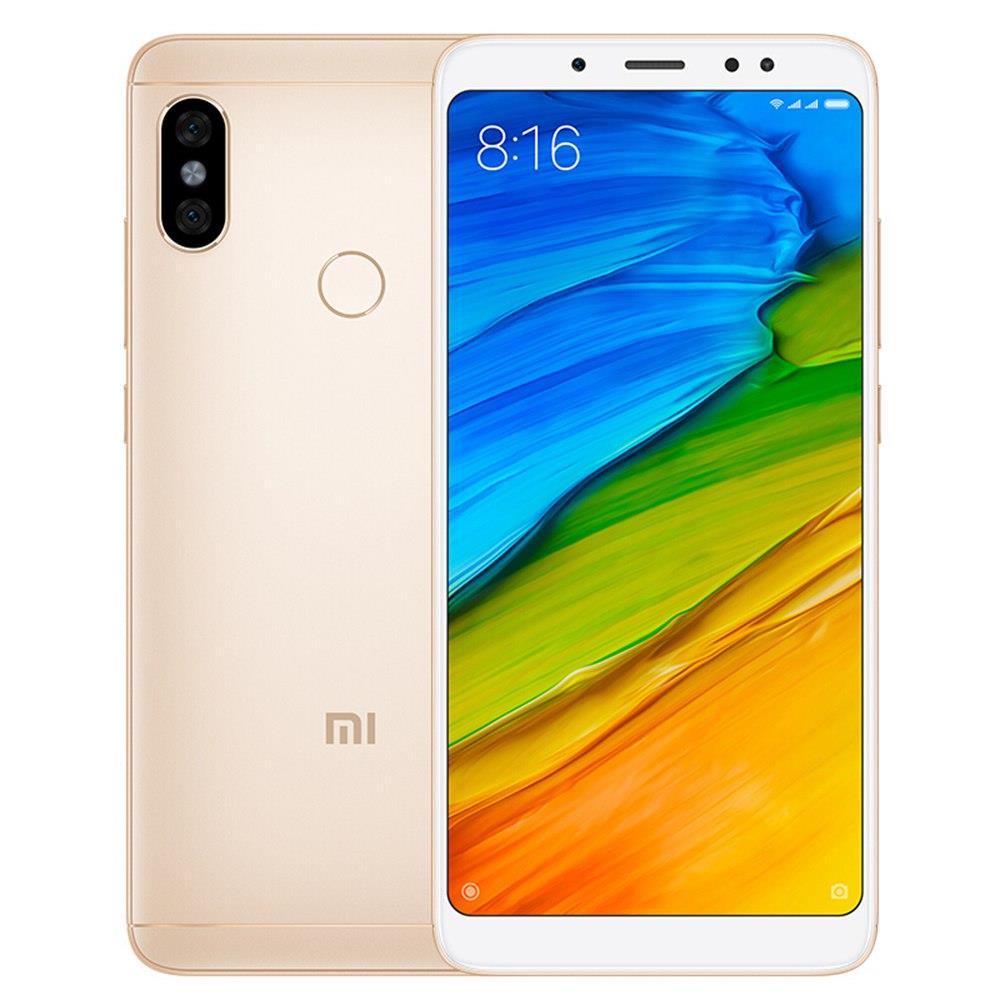 After receiving the extra discount your cart total reduces down to just $189.99. This discount is valid for the 4GB RAM+64GB ROM model that packs a powerful Snapdragon 636 processor, under the hood. You can visit this link to avail the discount. Note that the promotion is slated to end in just 2 days.
Xiaomi Dafang Smart 1080P WiFi IP Camera
Equipped with an F 2.3 aperture lens, Dafang IP camera delivers a 120-degree viewing angle. You can rotate its gimbal to capture exceptional photographs either by 36 or 93 degrees and it takes just 3 seconds to scan all state of your home.
While you'd normally associate a steep price tag with a high-end IP camera that offers comparable features, the Xiaomi Dafang IP camera can now be yours if you're willing to spend just $34.99 on GeekBuying. it is worth noting that the device would normally set you back $75.88.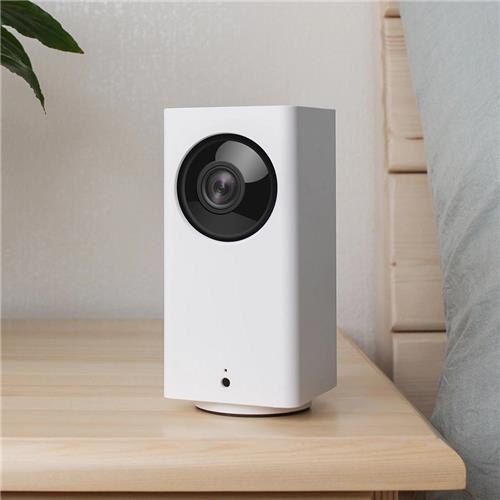 Moreover, you can use coupon code CWIUKIMI to save an extra $13 before clicking the 'Place Your Order' button. As a result, your already lowered grand total reduces to just $32.99.
In order to take advantage of this discount, you can visit this link. It is imperative for you to bear in mind that promo is slated to end in only 3 days.
REDPAWZ R020 BLAST RC Drone
Designed to deliver an unparalleled aerial photography experience, the REDPAWZ R020 BLAST houses a 120° wide-angle camera that can capture superior quality images and videos. Moreover, its Altitude Hold mode facilitates precise locking and stable hovering.
You'd usually end up spending a lot of money on a high-end drone capable of doing what the REDPAWZ R020 BLAST does effortlessly. Much to the delight of cost-conscious drone lovers, the BLAST R020 is now available for a considerably reduced price of $52.99 on GeekBuying.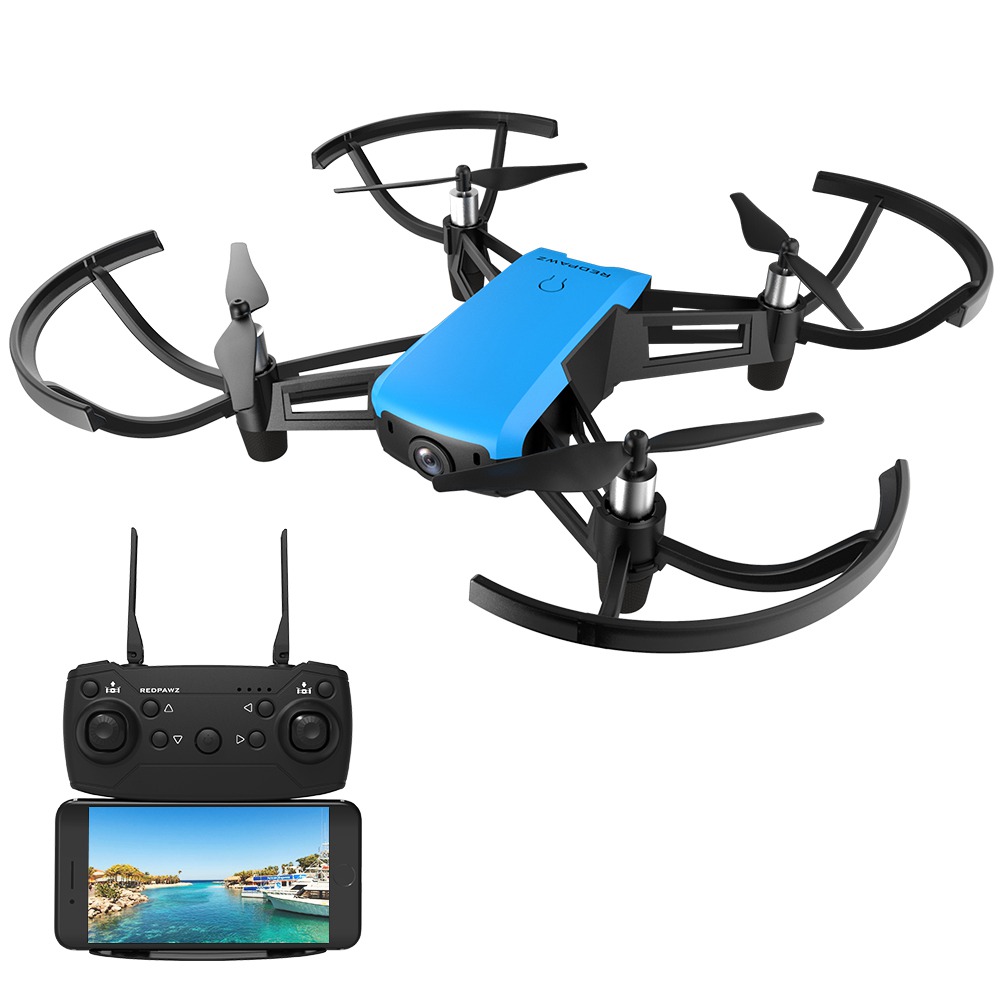 In addition to this 34% discount, you can use coupon code GLEQZAVO and save an extra $11 before proceeding to checkout. After using the coupon, your grand total comes down to just $48.99. You can follow this link to grab the discount before the promo ends in 2 days.