Lenovo takes swipe at Xiaomi Mi 8 Lite in new Z5s poster which hints phone may have Snapdragon 710 processor
by Habeeb Onawole ago0
The Lenovo Z5s will likely not come with a Snapdragon 678 because there isn't such a processor in existence. That Lenovo Z5s poster from yesterday was just misinterpreted and a new poster seems to clarify that.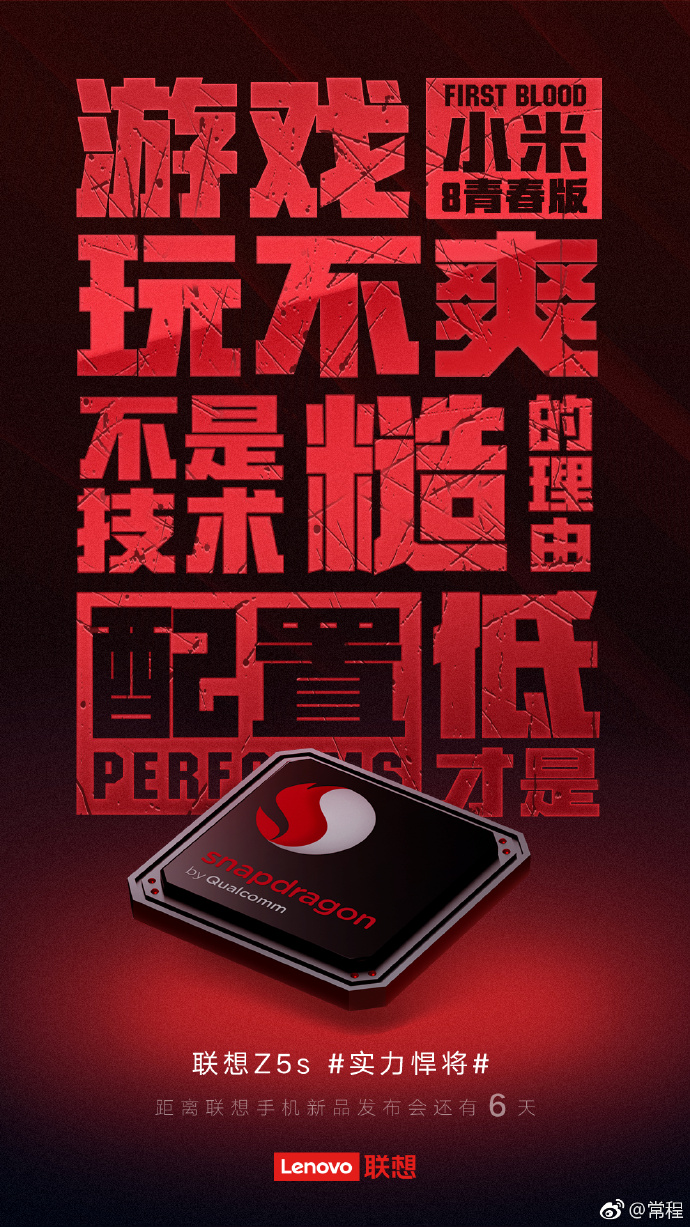 Earlier today, the manufacturer released a poster that teased Xiaomi's Mi 8 Lite for its choice of processor. The poster was actually shared first on Weibo by Lenovo's CEO before it was reposted by the official Weibo account with a caption that teases the Mi 8 Lite for having a Snapdragon 600 series processor.
If Lenovo is teasing the Mi 8 Lite for having a Snapdragon 600 series SoC, that means it isn't using a 600 series chipset in the Z5s which the Snapdragon 678, assuming it even exists, falls under.
We re-examined the poster that originally said the phone will have a Snapdragon 678 processor and what we deduce is that Lenovo is teasing the phone will come with a processor that belongs to the 600, 700, or 800 series, hence 678.
There are rumors the chipset in the phone is actually the Snapdragon 710 like the Lenovo Z5 Pro but there is no confirmation yet. Other confirmed features of the phone are triple rear cameras and Android Pie pre-installed.
READ MORE: Leaked Lenovo K5X specs reveal Snapdragon 636 + 6GB RAM combo
Lenovo also released a few more posters and camera samples of the phone which is scheduled to launch on December 18 at the Lenovo Global Headquarters in Beijing.