MT6577 – The First MTK Dual Core Processor
by Shine Wong Jun 20, 2012 12:55 am1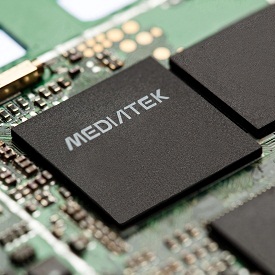 MTK has change the chipset world in the feature-phone time, their turnkey business mode pull the feature phone's price to the floor, and give them another name: China Phone.
Although MTK have won the war on the low-price phone, but lost on the 3G telecom processor. Qualcomm and
Samsung have lauched dual-core and quad-core processor, and these processores are most important heart for smartphone. Of course, MTK never give up on it, and released their first dual-core chipset: MT6577. It is a superior weapons to challenge Qualcomm in the smartphone field.
What is the new feature on the MT6577? Here is the main specs:
1.0G~1.2G ARM Cortex A9 dual core chip
GPU:built-in PowerVR SGX 531
Support 1080p/30fps video recording and playing
Support up to 16 megapixel camera
40nm manufactur technology
Support dual SIM card on both WCDMA and GSM network
The first Android phone with MT6577 processor will be released in July, and the price will be about $200. We have got news from some factory, Lenovo A789, Apanda A90, 360 Alcatel AK47 will be first batch phones with the new dual-core processor.