ZTE N880E is the first ZTE smartphone with Jelly Bean official updated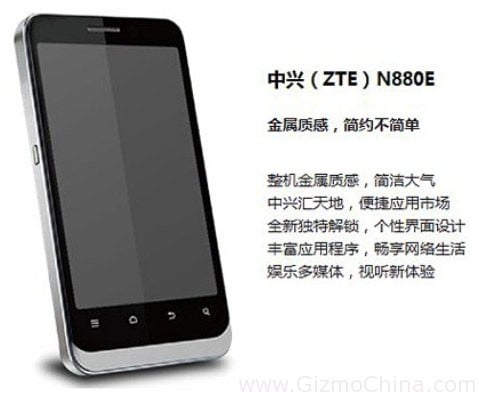 After Google releasing Android Jelly Bean, some phone has been ready to update with those operating systems, the one of those phone is ZTE N880E and got the Android 4.1 Jelly Bean updated.
This phone is CDMA phone with sports with WIFI / WAPI, FM, Task Manager, mode switching, file management, photo viewing, recording, camera camera, stopwatch, calculator, notepad, alarm clock, and profile.
While has features: large screen high-definition Bright, top speed CPU, ultra-thin business modeling to support the light sensor, proximity sensor, gravity sensor, C + W unified authentication, 3DUI, 3D games, GPS navigation, multimedia, Office productivity, widget
ZTE N880E has value-added services: like OTA sevices, the MEID, long SMS, MMS, WAP / the WWW browser, streaming media, customer service, love music, love games, surfing, reading, surfing video, wing space, mobile QQ, Sina to public comment, stock , Web site bookmarks, etc.
If you want to updae please click the link below:
http://www.zte.com.cn/cndata/mobile/software/201207/P020120719696992270935.zip