Mediatek Quad-core chipset roadmap leaked out on the Net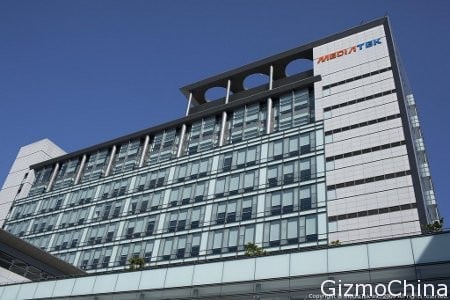 It's seems Mediatek has created a new chipset will be released in the near future, the chipset will have faster performance than the previous chipset. That's MT6588 chipset.
A chipset made by Mediatek formerly known as quad-core chipset with a code MT6585 is a wrong information, the truth is MT6588 chips which using 28nm technology.
MT6588 is a chipset that has a higher level specification of the dual-core chipset MT6577. MT6588 chipset has a higher specification because it has a built-in-4-core CPU running at 1GHz clockspeed, support dual-channel that can transmit data up to 1066 Mbps multimode modem of the WCDMA and TD, so the MT6588 chipset can support the 3G network of Unicom and China Mobile.
Additionally, this chipset also supports high performance graphical display of up to 13 million pixels, support for HD video 1080p playback. So, this new chipset has updated to SGX GPU 544,  the MT6588 level of overall GPU doubling MT6588 quad-core support resolution 1280 * 800 HD level MT6588 the L1 cache, 32KB L2 secondary cache 1Mb.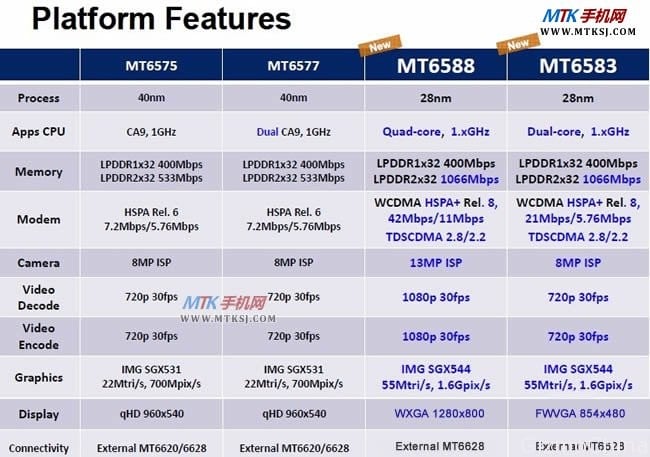 MediaTek's 2012 product roadmap
Are 28nm dual-core version of the MT6583 and MT6588 compulsory from the MT6583 chip parameters, it is clear that the MT6588 version of castration, MediaTek is likely to turn off the two chips and continue with other product, MT6575 continue to MT6577 chipst and MT6583 continue to MT6588 chipset.
While we know that the MTK MT6583 compared to the MT6588 quad-core  less two core camera wich supports 8 million video decoder with 720P, down to 854 * 480 resolution. It is understood that, MTK MT6588 and MT6583 will be produce in first quarter of 2013, I think the fastest volume production for early next year!