Odyssey and Macro, two Windows Phone 8 smartphone from Samsung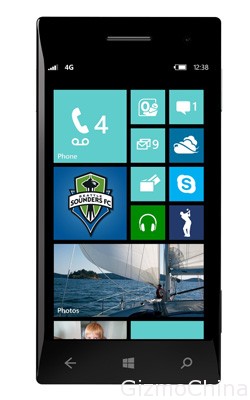 Samsung is known as the Android mobile phone manufacturer in the world. However, they also have some Windows-based mobile phone, Samsung OMNIA 7 is one of Windows Phone 7 smartphone that built by Samsung.

Along with the launch of Microsoft's latest OS, namely Windows 8, Samsung also plans to launch Windows Phone smartphone. Not just one, a company based in South Korea that led to the plan of two phones with Windows 8 codename Odyssey and Marco.
Quoted from Softpedia, the phone is going to use a dual core processor. More precisely, the processor used is a 1.5GHz Qualcomm Snapdragon MSM8960 dual-core processor. Unfortunately, there is no information about RAM and internal memory of that phones, Samsung still has not provided the information about these products.
Odyssey will use the Super AMOLED screen measuring 4.65 inches screen display. This phone comes with 8MP rear camera and 2MP front-facing camera. This phone also comes with NFC support. Meanwhile, Samsung Marco has Super AMOLED WVGA with 4 inches screen display. The quality of the camera phone is slightly below than a Samsung Odyssey, which is at the rear 5MP camera and 2MP for the front-facing camera. Both of these phones will be found on the market in the fourth quarter of this year.