Huawei launch E355 Data Card for global market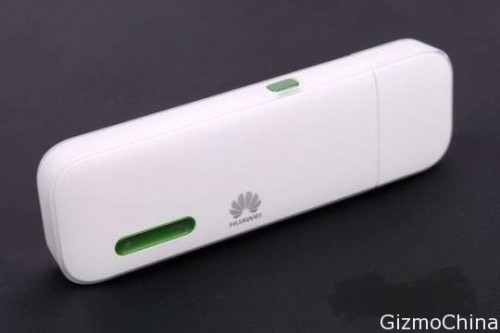 Huawei, a global information and communications technology solutions provider, has announced the official launch of Huawei E355 Data Card in India. It is the world's first data card with Wi-Fi suport for upto five devices. The Huawei E355 Wi-Fi modem functions both as a data card for a single user, and as a mobile Wi-Fi hotspot, which can simultaneously connect upto five Wi-Fi-enabled devices, allowing users to enjoy internet connectivity anytime, anywhere.

The Huawei E355 Wi-Fi modem comes with a USB interface and unlike traditional data cards, which can only be powered via a computer, the Huawei Wi-Fi modem series offer users the flexibility of powering with a variety of USB chargers, offering true on-the-go connectivity.
Developed for SOHO (Small Office, Home Office) users, business professionals and families, Huawei E355 Wi-Fi modem offers faster HSPA+ 21 Mbps download speed and 5.76 Mbps upload speed. Equipped with Type3i technology Huawei E355 Wi-Fi Data Card provides upto 20 percent more upload and download speed compared to non Type3i devices, allowing users to experience faster browsing speed even if they are not in proper signal conditions or facing congestion in the network.
Smart Mobile Wi-Fi E355 supports connectivity for three different scenarios.
Scenario 1 (Normal USB Modem): Connect with PC and access internet for only one device.
Scenario 2 (Mobile Wi-Fi with PC): Connect with PC/laptop, activate WiFi and access Internet.
Scenario 3 (Independent Mobile Wi-Fi): Connect with any USB Power adaptor and start using it as a Wi-Fi Hotspot.
Victor Shanxin, President, Huawei Device India, said, "To Empower Millions of Indian SMEs and large families, Huawei is launching world's first Wi-Fi Dongle, Huawei E355 allowing users to connect 5 users at the same time, with its personal Wi-Fi zone. With the expanding usage of Internet by multiple family members on devices like Gaming consoles, Music Pods, Smarter TVs, Tablets etc, we feel that E355 Wi-Fi Data Card is ideally suited for the internet hungry families.  Huawei E355 also offers flexibility for smaller business establishments to quickly connect a small team to internet and start business on the go".
This data card expands the range of Huawei's data cards available in the Indian market to five devices. Huawei E355 Wi-Fi comes at a price of Rs. 5,499.
In July this year, Huawei launched the world's first plug-and-link 3G data card, the HiLink E303Cs. It automatically connects users to the Internet in as little as 15 seconds after the data card is inserted into a USB port, without the need for a tedious dial-in process, driver installation or manual configuration. This is up to 75 percent faster than products currently on the market.