Samsung preparing to unveiled Exynos 5 Dual processor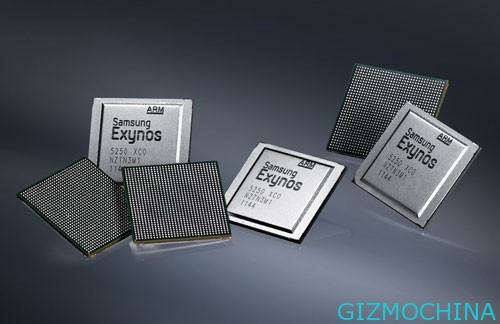 Samsung recently introduced quad-core processors Exynos 4 is used by Samsung Galaxy S III. But now they are reportedly preparing the next generation of processors, thats is Exynos 5 Dual.

This processor is built with 32nm technology. The new chips will also support the view that much better than its predecessor, the WQXGA (2560 x 1600). That's chipset is combine with an ARM Cortex-A15 dual core system-on-a-chip (SoC), each of chipset has 1.7GHz. Cortex-A15 technology is also claimed to have DMIPS (Dhrystone quadrillion Instruction per Second) 40 percent higher than the core Cortex-A9.
"When users realize the benefits of browsing the web, see the HD video and play games on mobile devices, they ask for display with higher resolution and better multimedia performance," Samsung said in its official blog. But Samsung went on that chip will offer the best performance when used on a tablet.
This processor is very perfect for mutimedia and entertainment. The chip is equipped with a memory and 12.8GB/s bandwith with 2-port 800MHz LPDDR3. By embedding technology, this processor easily handles the encoding / decoding 1080p HD video, 3D graphics and other heavy operations.
Not quite there. The processor also comes with support for DirectX 11, which allows it to use on  Windows 8 OS.