Red Devils 35Pad U909, Android tablet with 9-inch screen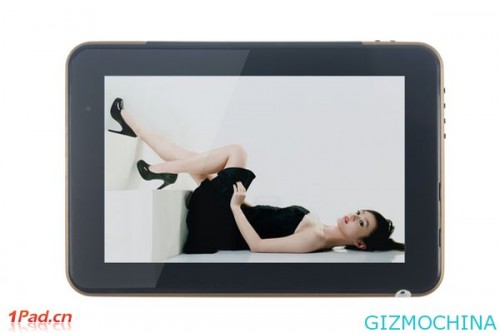 If you need more powerfull Android tablet with affordable price, maybe you can grab Red Devils 35Pad U909. Yes the name of "Red Devil" the sound is very cool right?

Red Devils 35Pad U909 is the Android tablet which powered by Rockchip 2918 chipset currently on the market the most mature master chip, the maximum frequency up to 1.2GHz,  512MB of RAM  and  4GB of storage capacity which can be extended to 64GB.
packs with 9-inch capacitive screen display with 1280 x 800 pixel HD wide viewing angle; There is 2 megapixel front facing camera support HD 1080P playback, the stable version of the Android 2.3 operating system, you can upgrade to 4.0 (when it is the official release), support for Bluetooth, HDMI high-definition output, WIFI wireless Internet access, cable Internet access, external 3G Peripherals, Internet access, support for an external mouse / keyboard / U disk and support FLASH 10.3 better to watch online video, support QQ video chat, large-scale 3D games, books, picture browsing, MP3/MP4/MP5 function.
Here is the qucik specification of Red Devils 35Pad U909 Android Tablet:
Operating system : Andriod 4.0
Processor : Rockchip 2918-A8 highest frequency up to 1.2GHz
Screen size : 9 inch
Screen resolution : 1280 * 800 pixel
Memory : 512MB
Storage : 4 GB / upgradable to 64GB using microSD
Wireless : WiFi
Camera : 2 megapixel Front facing camera
Shell material : Metal
Here are the picture galery of Red Devils 35Pad U909 Android Tablet: