Allwinner A10, Android 4.0 Stick Mini PC, hey there is a PC in your pocket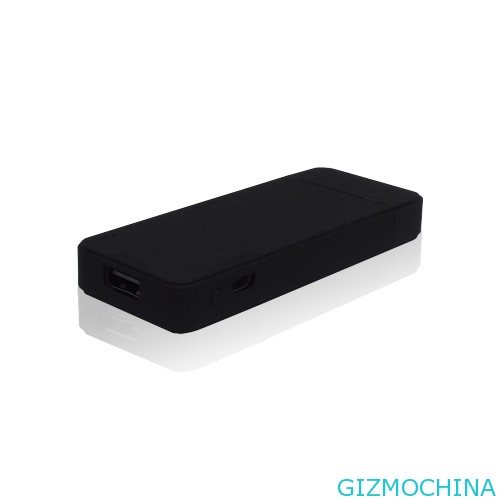 A Shenzhen Company Kimdecent Technology LTD has added a new product that's Android 4.0 Mini PC. This is not a regular PC but a small PC look like a thumb drive so you can put this PC on your pocket.

This device called as Allwinner A10 Powered Android 4.0 ICS Mini PC, the model is Droid Stick T4. that it support up to 2160P HD video play-back and full developed. Has HDMI port, built-in microphone input, and has 1GB of RAM on board.
This model features a 1.2 GHz and 1GB of RAM, Mali 400 GPU, there is WiFi connection, has thousand application that can be downloaded from Google Play. You can attach wireless keyboard, wireless mouse and remote controller for operating this small PC.
All you need to do is plug in a TV or monitor and a mouse and/or keyboard to use this little USB thumb-drive sized device to bring Android apps to your big screen TV.
The device features ARM Mali 400 graphics and supports 1080p HD video playback. It can also run Adobe Flash Player 11 — although that's not as useful as it once was, since Adobe is pretty much pulling out of the Android space.
Attach this PC to TV or monitor using HDMI port, plug the power and input device (keyboard/mouse) and you can work from anywhere. So, you can called this device as a "pocket PC" rather than "micro PC".. yay!
The Main Specification is as bellow:
Operation System: Google Android 4.0
Wi-Fi Internet connection
HDMI Out 1080P
Adobe Flash 10.3 Support
Allwinner A10 1.2Ghz+Mali400 GPU
Android Market Place, Thousands of apps available
Remote controller / Wireless Keyboard/mouse supported
YouTube, Internet Radio, etc. Online video Playing
Facebook, Twitter, Picasa, Flicker, Google+ etc. Social Networking
Gmail , PDF Reader, e-Book Reader Office To Go
Supports multi language: Arabic, English, French, Italian, German, Spanish, Portuguese, Greek, Dutch, Danish, Russian, Polish, Norwegian, Swedish, Czech, Turkish, Simplified/Traditional Chinese, Korean, and Japanese.etc
What on the Droid Stick T4?
Default 1GB RAM on board– Faster than even.
Build-in 2x Mic. 1x 3.5mm mic in and 1x hole
Support USB 3G modem external
Support USB camera for video calling
Support U-disk
Support reading Nand Flash by computer
Support USB Hub. you can attach severa mouse&Keyboard/2.4G Remote/USB camera/USB 3G modem at the same time
Support network files sharing