Ainol released Novo 7 Crystal, packs with Jelly Bean and IPS display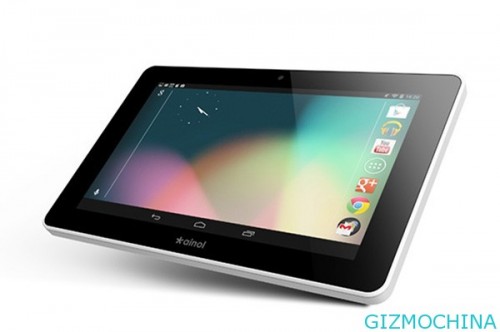 The tablet Ainol Novo 7 are among the most popular tablet on the market, but certainly among the cheapest tablet but very popular in Europe, this tablet distributed by a Chinese company.

After the recent announcements of Novo 7 Aurora II and Elf II, Tornado, Mars and Flame, Ainol continues to expand its range of Android tablet by introducing a new version, called Ainol Novo 7 Crystal.
The Novo 7 Crystal It's the first device pre-installed with Android 4.1 Jelly Bean operating systems (and not Android 4.0 Ice Cream Sandwich as the rest of the series), powered by Amlogic 8726-M6 processor  (based on Cortex A9 1.5GHz CPU and Mali 400 GPU), sports with 1GB of RAM and 8GB of internal memory.
Ainol Novo 7 Crystal features a 7-inch display, IPS capacitive screen with 1024 x 600 pixels resolution. While the connectivity could be called a classic module with 802.11n WiFi, microSD card slot, miniUSB port, miniHDMI, audio jack and a rechargeable battery with a capacity of 3700 mAh. There is also front-facing and rear camera, has GPS, Bluetooth and integrated 3G modem. Novo 7 Crystal weighs just 335 grams and has dimensions of 186 x 126 x 10 mm.
Analyzing the technical details, we note a certain similarity with Novo 7 Elf II, except for the presence of an IPS display and the size and weight vary slightly. This means that the two are closely related and differ only in the chassis and the operating system version. Ainol Novo 7 Crystal will be available from September 28th, 2012.