The 10 thinnest smartphone in the world dominated by China mobile phones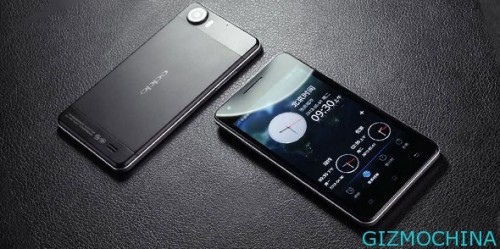 Slim phone is always attractive to users, in addition to showing the elegant phone is also synonymous with a powerful tool because it has a small component.

Even when Apple makes the MacBook Air laptop, all manufacturers have followed a similar move, because it is in the world of technology, there is a jargon "thin is sexy".
Did you know, it turns out of 10 of the world's thinnest phone list is dominated by China mobile phone, the following is a list of 10 existing slimmest phone in the world today:
1    ZTE Athena    6.2mm
2    Oppo Finder    6.65mm
3    Huawei Ascend P1 S    6.68mm
4    Motorola Droid RAZR    7.1mm
5    Huawei Ascend P1    7.7mm
6    HTC One S    7.8mm
7    Samsung Galaxy S2     8.5mm
8    Samsung Galaxy S3     8.6mm
9    Sony Xperia Arc     8.7mm
10    HTC One X     8.9mm
While we writing this article, the ZTE Athena is not yet launch on the market, so that make Oppo Finder is the slimmest phone available on the market today.
The ZTE Athena  is rumored to using ARM Cortex A15 chipset, with 64GB storage capacity, sports with 4.3-Inch IPS screen 720p and running Android 4.0 Ice Cream Sandwich. While Oppo Finder is powered by 1.5GHz dual-core processor, 1GB of RAM, 16GB storage capacity, equipped with 8 megapixel rear camera and 4,3-inch screen with Super HD AMOLED Plus and running Android 4.0 Ice Cream Sandwich.