ZTE Wrap is the ZTE Grand X IN heading to Boost Mobile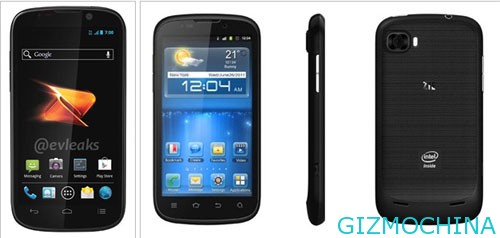 The Chinese smartphone manufacturer, ZTE it's now become more popular outside in China because they produce good quality device for global market. ZTE Wrap is the global version for ZTE Grand X IN is heading to Boost Mobile USA.

Evleaks has been post in their Twitter account, said that ZTE Warp Sequent for Boost Mobile (ZTE Grand X IN): 1.4GHz, 4.3-inch qHD, 5MP cam. 9/17 for $200. It's very interesting since the Chinese product is going for global market, especially is American market.
The ZTE Wrap or ZTE Grand X IN is the smartphone powered by Intel processor, we've covered the news regarding this smartphone before and It's seem the ZTE Wrap is preparing for outside in China, those device also has features a slightly modified chassis, a different button layout, a front-facing camera that's placed just a tad differently, a 5MP rear shooter (rather than 8MP), and a 1.4GHz processor (rather than 1.6). In addition running Android 4.0, the ZTE Wrap smartphone will be available at Boost Mobile starting September 17th 2012, just only $200 with two years contract.
Source: evleaks Twitter