U-disk size Mini PC and TV dongle with Android OS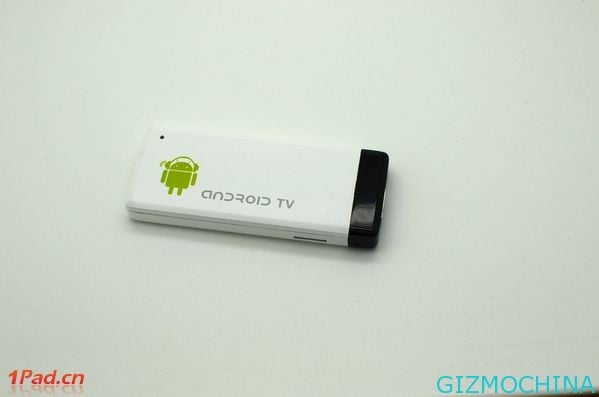 The new technology today is very futuristic and sometimes leap our imagination. For few people today, the portability and mobility is a must becuase those product it must be easy to carry. One of Chinese manufacturer based in Sgenzhen, Heiner Digital Technology Co., Ltd. has been introduce Android Mini PC and TV-Dongle with USB flashdisk size.

This product is so tiny, butthats not an ordinary USB flash disk, it's a PC inside, functionally similar to the Android TV. It can be used as a smart TV upgrade kit, portable computer, multifunctional network terminal and HD playback devices. More importantly, it is the retail price of only 288 yuan.
This device is has good performance since powered by the new generation VIA chipset, its Via 8850 Cortex A9 to running smoothly for your daily activity such as browsing the web and office project and handle video HD quality.
Here is the Heiner TV-Dongle specification:
Operating system : Android 4.0
Processor : VIA VIA8850 Cortex A9
Processor frequency : 1.0GHz
Graphics : MALI 400 graphics processor
Processing memory : 1GB
Storage capacity : 4GB
Volume : U disk size is easy to carry
Expand : Support TF card expansion and Micro USB extension
Interface : USB, HDMI port
This is not the first product, we've covered the same device before but Heiner TV-Dongle configuration is obviously more powerful, it is also very simple to use, since pack with larger RAM and good GPU, and running Android operating system which has many-many application and support out there.
Herew are some picture of Heiner Mini PC: