Acer unveiled Iconia Tab A110: 7 inch tablet with Jelly Bean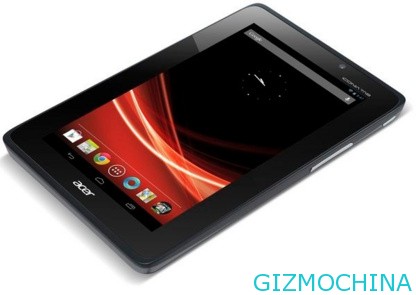 Acer has just unveiled their newest tablet, the Acer Iconia Tab A110. Acer's latest tablet appears up to date with the latest operating system from Google, the Android 4.1 aka Jelly Bean.

The tablet is equipped with a mini-sized screens, which amounted to 7 inch. 7 inch is the right size. The screen is still pleasing to the eye, but not so large as to carry. The screen itself is embedded resolution of 1024×600 pixel resolution.
This Acer tablet is powered with the latest generation processor, the quad-core processor NVIDIA Tegra 3. This tablet has 2 megapixel front-facing camera without rear camera, this camera also functions as a support Face Unlock feature.
The Iconia Tab A110 has the microSD expansion slot that is ready to accommodate memory cards up to 32GB capacity. This tablet also comes with an HDMI port, that can easily connect to an LCD monitor or the LCD TV. Micro USB port is also ready to connect with various accesories and peripherals such as; cameras, keyboards, mouse and even Micro USB gamepad.
Unfortunately, Acer has not given the information about pricing and availability, so we have to wait untill Acer release the official information about this latest tablet.