LG Optimus G powered by Quad-core, LTE and NFC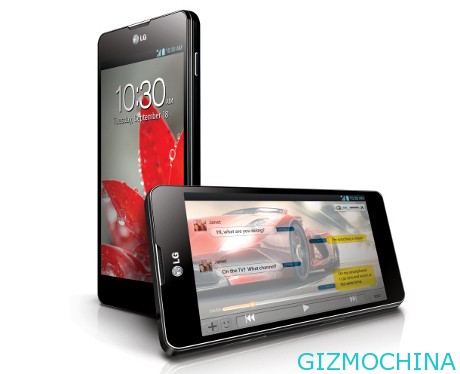 After weeks of rumor and speculation popping out, LG finally unveiled their new Optimus smartphone lineup. LG Optimus G, the latest smartphone with quad-core processors.

The LG Optimus G equipped with Qualcomm's Snapdragon S4. Not only that, the Optimus G also carries the ability of LTE and NFC (near field communication).
The screen size is 4.7-inch WXGA type 1280 x 768 pixels. There are two cameras, 13 megapixels in the back and and 1.3 megapixel front facing camera. Whilte powered with 2100 mAh battery claimed durable and live longer than the cycle batteries available today.
This smartphone will be shipped with the Android 4.0 aka Ice Cream Sandwich operating system and sports with 2GB of RAM and 32GB of storage.
Optimus G is scheduled to go on sale in South Korea next week and soon spread to many countries around October. THis phone is also ready to compete with Apple iPhone 5, Samsung Galaxy S III and Lumia 920. LG Optimus G will have US$900 price tag.