OPPO Find 5 ready to compete with iPhone 5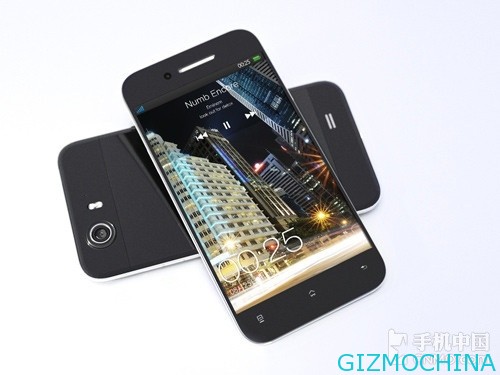 Oppo has finally introduced a new advanced mobile phones, the Oppo Find 5. As has been previously rumored, the phone appears with a super large 5-inch screen with a resolution of 1920 x 1080 pixels. This was revealed by CEO Oppo Mobile, Chen Mingyong.

The Chinese company released the Oppo Find 5, which at just 6.65mm thick edged out the competition to claim the title of the world's thinnest smartphone. Now the company appears ready to take the screen-resolution crown as well.
Quad-core Qualcomm Snapdragon S4 Pro APQ8064 processor
Android 4.1 Jelly Bean
2GB RAM
16GB / 32GB internal storage
12-megapixel rear camera, 2-megapixel front camera
2,500 mAh battery
With such high resolution, that can be produced sharp images even better than some advanced mobile phones recently introduced. Just imagine, the iPhone 5 comes with a pixel density of 326 PPI, while Nokia Lumia 920 appears at 331 PPI pixel density. While Oppo Find 5 offers a higher pixel density, ie 441 PPI.
This phone was going to be one of major competitor Galaxy Note 2, especially for the Chinese market. Especially on the inside, this phone uses a quad-core Snapdragon S4 Pro. In addition, the phone comes with a very slim body just only 6.65 mm.
Oppo has not announced when this phone will be found in the market. Moreover, it is unclear whether this phone will only be sold to the Chinese market or available globally.