HTC rumored to released new smartphone this week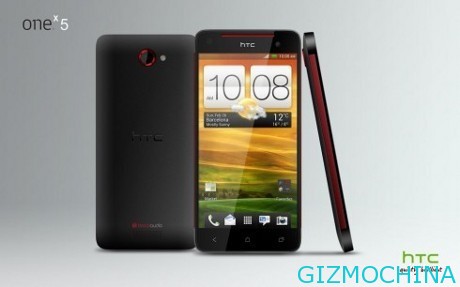 The emergence of a new smartphone from leading vendors such as iPhone 5, Nokia Lumia 920 and LG Optimus G is likely to provoke the arrival of the latest smartphone from HTC.

The information reported that HTC is going to hold an event on September 19th this week. Many believe, HTC will introduce their latest smartphone to the public.
The news was confirmed by the circulation of photographs that allegedly on the Internet as the latest smartphone from HTC. A number of blogs and tech sites speculate, this is HTC One X5, as a smartphone tablet device (phablet) that packs with 5 inch screen-size.
Not just photos, the specs of this device began rolling out. Reportedly HTC One X5 will use a quad-core Snapdragon S4 processor, competing with LG Optimus G and Samsung Galaxy Note 2 which had 5 inch screen-size.
HTC mentioned will make a major announcement this week. In addition to releasing a smartphone champ, Taiwanese vendors are also believed to release a tablet called Vertex that had been rumored recently. So, we have to be patient waiting for the official announcement from HTC.