iPad Mini leaked photo with Nano SIM Card?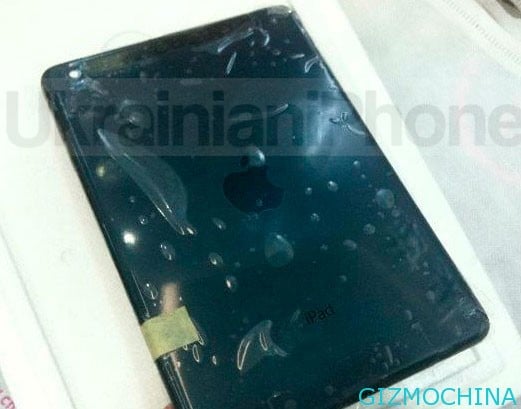 Today we got a new rumor about Apple iPad Mini, through the leaked picture that show about the 7.85-inch device is look similiar with iPhone 5.
The interesting is that picture show us the Nano SIM card slot, the body of those device built from anodized aluminum shell, this material same with iPhone 5's material. And through the devices, it's seems the iPad Mini look like iPhone larger version of iPhone 5 rather than a small iPad.

According to the leaked picture, we can see the internal parts of the iPad Mini, theres a speaker and lightning port interface. And here is the couple picture that show you the Mini iPad which is look like a large iPhone :
This picture is first announced by UkranianiPhone.com website. Based in the picture we can see the headphone jack will still be placed on top of the body, issimilar with previous full-size iPad version, not like the iPhone 5 which placed the audio port on the bottom.
Theres a nano-SIM card slot on the back of the slate. The full-size iPad support 4G LTE, iPod touch does not support mobile networks.
According to recent rumor, the iPad Mini will has a front facing camera for Facetime. The front panel is built from white color, but there is two color Blackand White version on the officially release on the future. For this time, there is no specific price for iPad Mini. But, some rumors says the price is around $249 – $299.