Foxconn employees demo, while iPhone 5 production reported halted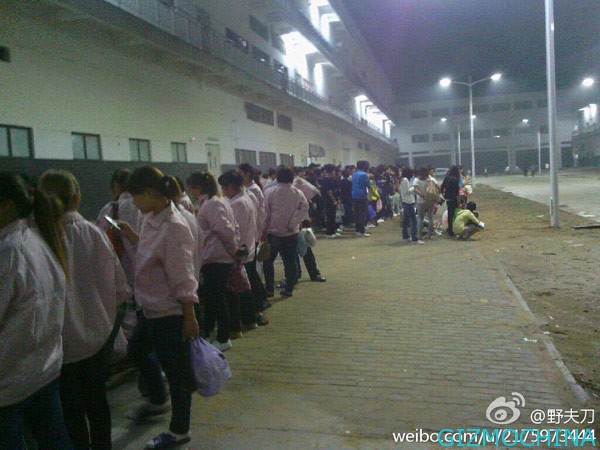 Thousands of workers at the Foxconn factory in China is reportedly undertaking a massive demonstration. According to China Labor Watch, that demonstration conducted since Foxconn manufacturer turned a blind eye to employee violence, and won't provide proper training despite high product quality expectations.
In addition, also assume that despite having high expectations of the quality of products, Foxconn is not considered worthy of service training to its employees.
In this demonstration, there were four thousand Foxconn employees who were forced overtime on holidays. Those employees on average worked in the quality control is responsible for overseeing the quality of the production. The employee admitted to having physical violence, and the Foxconn considered silent on the issue.
And, due to the action, the production of the iPhone 5 reportedly had been halted. Previously, there were also complaints from the owners of the iPhone 5, which says that the iPhone 5 back cover easily scratched.
The problem is not the first time. Only a couple weeks after Apple made its iPhone 5 announcement in mid-September, Foxconn employees rioted, shutting down one of its largest plants in China. According to reports, a number of people were hospitalized after the riot was finally broken up by police.
Updated : Foxconn has issued a statement denying reports of a worker strike that stopped iPhone 5 production, reports Reuters.
"Any reports that there has been an employee strike are inaccurate," the company said in an emailed statement, adding that "there has been no workplace stoppage in that facility or any other Foxconn facility and production has continued on schedule".