The new Meizu EP20S earplugs official release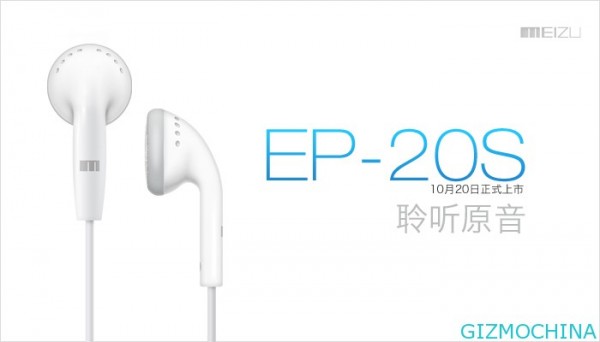 Meizu Technology has been introduction of the new multifunctional headphones EP20S, this new upgrades from the the Meizu classic headphones EP20, more compact and simple appearance, outstanding sound quality, more comfortable to wear, the prices will remain unchanged for 69 yuan.

EP20S continuation of the Meizu streamlined style white earbuds simple and elegant design, appearance at first sight is not very obvious upgrade over the EP20, but the size of EP20 is changed from 16.8mm down to 15.8mm, streamlined 1mm distance more fit the ear canal, effectively alleviate long time using a headset, and avoid ear pain.
Headphone wire using new materials to increase moderately flexible, greatly reducing the probability of headphone wire and microphone for a more responsive, hardened processing, quality lighter but more durable. Compared EP20 sound quality, EP20S, voices tend to be delicate carved, musical instruments and treble expressive even better.
1mm streamline and wire change means that mold to start anew and wire repeated selection, all the details of the improvements are intended to give users a comfortable, stable, outstanding listening experience, while the price of 69 yuan coupled with superb technology and outstanding sound quality, This new Meizu headset is worth the wait. EP20S will be officially available on the market on October 20th.