CUBE U80GT Mini, 5.3 inch smartphone with dual-core chipset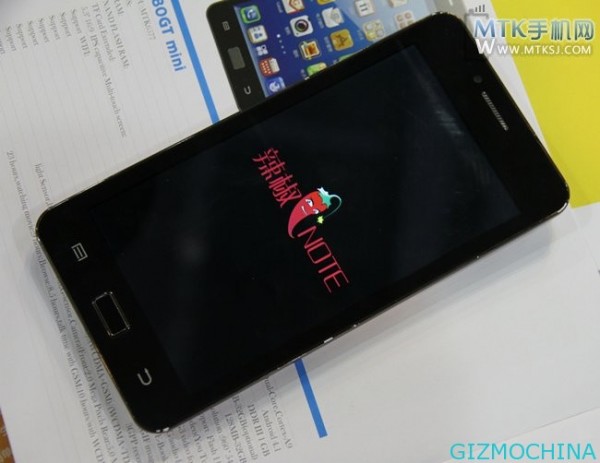 Cool than a Rubik's Cube , the Shenzhen based manufacturer namelly Alldo Cube Technology and science is founded in 2004. Since the date of birth, CUBE outstanding user experience to win a lot of market reputation, is one of the top three brands of domestic Tablet PC industry.

The product line involves the Tablet PC, MP3, MP4, e-books and other cutting-edge digital products. CUBE has a variety of excellent Tablet PC market in the recent Hong Kong Electronics Fair 2012 and they has introducing CUBE U9GTV new Tablet PC and handheld game consoles, as well as new smart phone debut this the handsets Mini Note, the specific model is U80GT MINI, is also cool than the Cube's first smart phone ever.
The Cube Mini pepper Note packes with 5.3-inchscreen display with wide viewing angle IPS screen, QHD resolution of 960 x 540 pixel. The body size is 153 x 78 x 11mm, narrow screen frame, and has very compact design, this phone is equipped with 2 megapixel front-facing camera and 5 megapixel rear facing camera, is very usefull for photograph in your daily habit.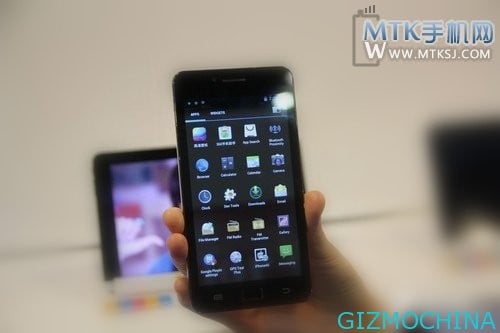 The new CUBE U80GT MINI also powered by MediaTek MTK6577 dual-core A9 processor architecture, clocked at 1GHz, and sports with 1GB of DDR3 memory, high-speed built-in storage for two optional 8GB or 16GB versions, support for memory card expansion up to 32GB as external storage. In addition, the U80GT MINI also equipped with a 2000mAh battery capacity of mobile phone batteries mainstream level.
This phone also support for common features, will be equipped with sensors such as gravity, light, support WCDMA / GSM dual card dual standby.
According to related officials expect the CUBE U80GT MINI listing price may be 899 yuan, another bright spot from the official specs, U80GTMINI will equipped with Android 4.1 Jelly Bean operating system.