Bluebo L100 HD trial production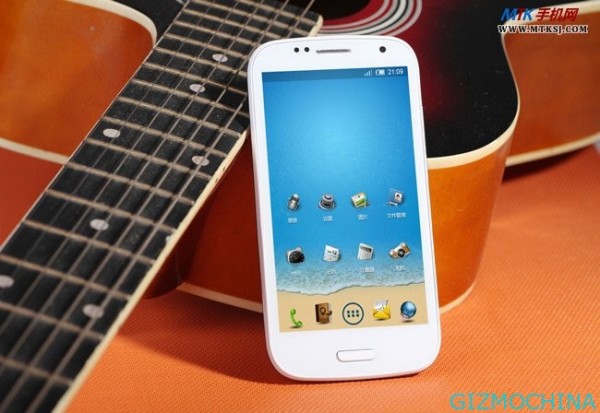 While we have covered the Bluebo Android smartphone before, and there is the low version called Bluebo L100 FW and now we have a high-end version of Bluebo called the Bluebo L100 HD Android smartphone.

Bluebo L100 is a nice and slick smartphone which uses MTK6577 dual-core 1G chipset, respectively, the body is combined pure white and deep blue on the basic configuration of the Bluebo L100 Smartphone is look like Samsung Galaxy S III.
And now we have heard the news from the Bluebo manufacturer, the L100 HD is starting to production and while for now those smartphone is ready to release to the market soon. But now we have a couple of screen shot and picture about those phone.
Bluebo L100 HD has the attention for many users since this phone is equipped with MTK6577 dual-core smartphone, the first batch of engineering machine will sells for 1,099 yuan, while the official release will offers for 1199 yuan price tag
.
The L100 HD version packs with 4.7 inches screen size, but the resolution of the HD version reached the level of High-Definition screen with 1280 x 720 pixel, with a wide viewing angle IPS screen with 1GB of RAM and 4GB of storage, there are 1,3 megapixel front facing camera and 8 megapixel rear facing camera and powered with 2000 mAh battery, this phone running Android 4.0 operating system and has 69.5 x 137.5 x 10.3mm dimension.
You can order the Bluebo L100 smartphone from Android-Sale.com website.