HTC X920e with 5-inch screen size will starting debut in Chinesse market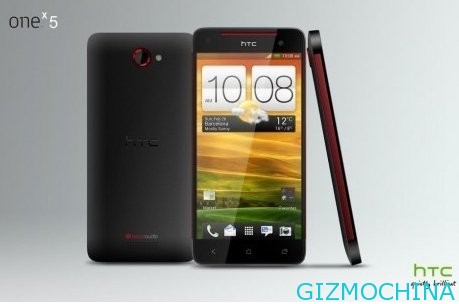 After we've hear many rumor of the mysterious HTC 5-inch screen size, and Verizon customer will get this device as known as HTC Droid DNA, while for domestic user this phone will be called HTC X920e.

The new HTC X920e has been landing at CCC (Certification of China Quality Center) that's mean the phone will be available for the domestic market in the near future.
In fact, HTC X920e more accurate to say that it should be the international version of the HTC Droid DNA before exposure on the Internet. Although now also licensed version will not entirely sure what kind of changes in function compared to the North American version, but at least you can be sure, including some of the hardware configuration will extend the North American version of the main features, including 5.0 inch 1080p Full HD touch screen, with a strong performance 1.5GHz Qualcomm S4 Pro quad-core processor.
The phone will be running Android 4.1.1 operating system and its seems upgradable to Android 4.2 operating system but it's expected to officially released. In Addition sports with 2GB of RAM and 16GB of ROM storage, this phone is also packs with dual camera configuration, 2-megapixel front facing camera and 8-megapixel as a main camera with auto focus, high-speed continuous shooting and 1080p Full HD video recording support is expected will be added the HTC One series dedicated video chip to enhance the camera speed and quality.
We assume the price will be vary according to operator regulation, for Verizon customer with two year contract the HTC Droid DNA wil be available for $199, so we have to wait untill HTC officialy released this phone for China market.