Oppo R817 music phone packs with Direct HD Sound Acoustics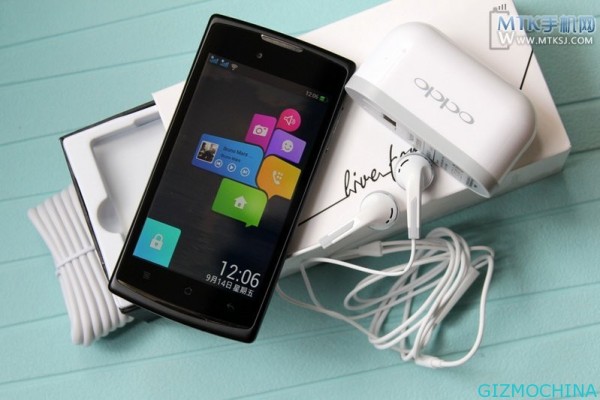 Today, smartphone not only for communication device, for some people the smartphone can function as many different tools, such as PC, digital camera and entertainment device. That Why Oppo is unveiled the Oppo R817 Android smartphone, this phone is a music phone and has great sounds.

Oppo R817 has been launched with a dual-core chipset, this is music smartphone since built-in  Direct HD Sound Acoustics custom programs, and OPPO R817 is tailor-made music equipment and this R817's sound quality is very good and extraordinary.
In addition to the stylish look and music outstanding beyond the level of hardware is also impressive, R817 powered by MTK6577 dual-core processor running at 1GHz clock-speed, with 1GB of RAM and 4GB of ROM memory, packs with a 4-inch IPS screen, and 8 megapixel high-definition camera, a 1,710 mA battery can effectively guarantee standby time.