Nokia Asha 2050 phone, packs with QQ services specials for Chinese market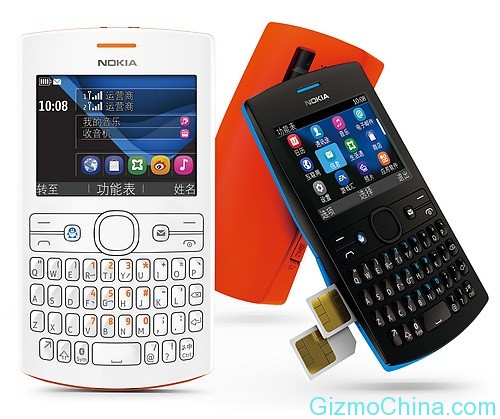 Nokia is trying to entering the Chinese market which build a specific phone is called Nokia Asha 2050, this phone is packed with QQ services, the one of Internet services for Chinese users.

Since Facebook is banned in China, QQ has emerged as one of the most popular services on it. Related to that, in order to follow the trend of service that apply there reportedly was willing to renew the Nokia original version Asha 205 being the Chinese version, or better known by Asha 2050. And their work specifically for the Chinese market this time, Nokia Asha 2050 is equipped with the QQ services.
In addition to the existence of the QQ, this phone packs with features and capabilities that are similar to the original version. Features that houses among others include dual SIM capability, QVGA landscape screen measuring 2.4 inches, the S40 user interface, sharing services Nokia Slam Bluetooth, full QWERTY keyboard, Nokia Xpress Browser, Nokia Life Tools, 40 EA games for free, 3.5mm headset jack, stereo FM radio, VGA photo camera, MicroSD card support (up to 32GB capacity), and a 1020 mAh battery that can last up to 25 days standby time.
Availability particular Chinese market, Nokia Asha 2050 per unit is priced at just 400 yuan or about $60 USD. As for the original version just marketed at a price of $65 USD.