Huawei G500C Android smartphone with dual-SIM card and dual-core chipset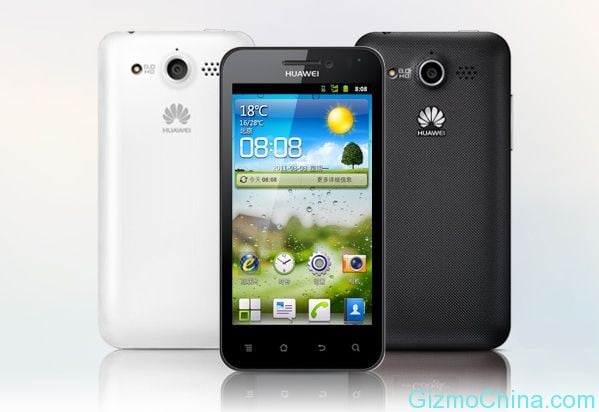 It can be expected, the moment the seconds before the turn of the year will be a lot of emerging mobile products on the market. This was despite a number of the world's top manufacturers who continue to ramp up production in order to boost sales of new devices that meet the target for the year 2012. Related to that, one of mobile phone maker from China – Huawei and China Telecom operators has been cooperated with Huawei's newest smartphone and ready to introducing Huawei G500C.

Huawei G500C is a special smartphone for China Telecom. This dual-SIM Smartphone has the ability to support CDMA and GSM networks at once. And China Telecom as an operator that uses the CDMA network in China.
This phone has been equipped with a 4.3-inch touch screen with IPS features. Huawei G500C powered by dual-core 1GHz processor and running Android 4.0 Ice Cream Sandwich operating system. In addition, the smartphone is also has good specs such as 5 megapixel primary camera on the back, VGA front camera, and a 1930mAh battery capacity.
While the smartphone market price of which is intended for the middle class (mid-range) user, the Huawei G500C reportedly was offered with a price of $247 USD.