iPhone5mod release iPhone 5 transparent cover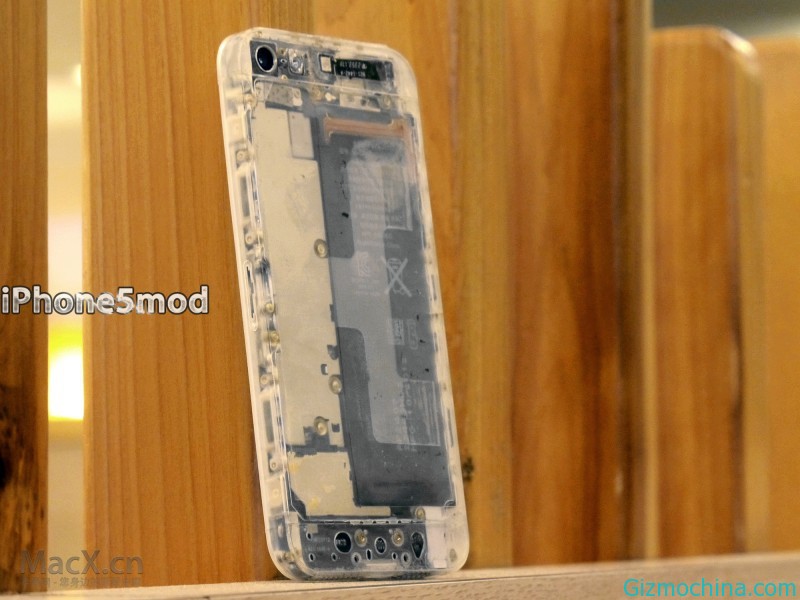 iPhone5Mod is one of iPhone 5 accessories and peripherals manufactrer, has been release iPhone 5 cover modification kit to make your iPhone 5 component become completely transparent.

With this cover, the iPhone 5 component will visible and this look very cool, but only back cover thats only available in trasnparent while the front cover is not transparent.
Transparent conversion kit contains a transparent back cover of transparent nano-SIM card slot, power / mute button and transparent Lightning connector. We can select from seven colors, white, black, blue, green, yellow, red and pink. iPhone 5 transparent conversion kit price of $ 40.