In 2012 Xiaomi successfully selling 7,19 million unit Xiaomi phones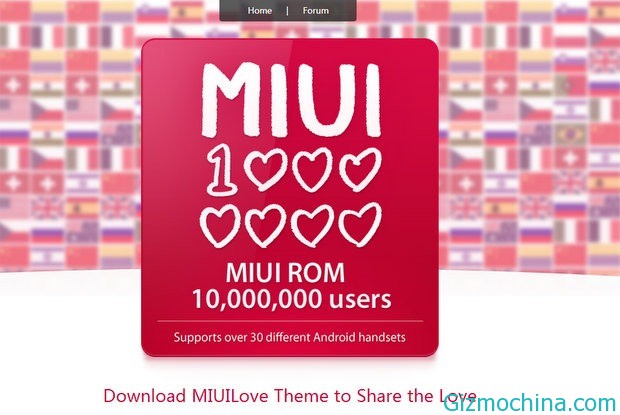 Xiaomi is one phenomenon in 2012. Xiaomi mobile phone output gain to some fantastic welcome from consumers. Even stock ten thousands of handsets can be sold out in a matter of minutes.

In an interview with Tencent Tech, Co-founder Xiamoi, Wanqiang Li said the company has successfully obtained an income of 12.6 billion yuan, or about $ 1,94 million USD. Moreover, they managed to sell as many handsets 7,19 million units in 2012.
Purchasing dominate mobile online transactions. Wanqiang Li said that 70 percent of the purchase of Xiaomi mobile phone is through online sales. While the rest is sales through collaboration with providers.
Not only their mobile products sold in the market. Homemade Xiaomi MIUI ROM also has received a positive response among users Andorid phone. Xiaomi has claimed that there are 10 million users worldwide using MIUI ROM. And, the company has also been providing this ROM for 30 different types of handsets.
In 2013, Xiaomi was targeting to sell 10 million phones. One strategy that they do is to expand the market. As a first step, Taiwan and Hong Kong was their target. Furthermore, their expansion will further continue in 2014 and 2015.