OPPO Find 5 masterpiece smartphone sale on January 29th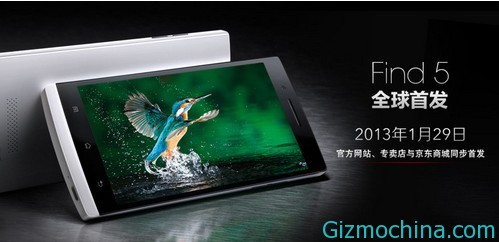 The 1080P Quad-core flagship smartphone, the OPPO Find 5 will be officially sale on January 29th, OPPO deputy general manager Liuzuo Hu announced on microblogging last week, Oppo Find 5 will start selling before the Spring Festival.

Here is the message from his microblogging account: The OPPO Find 5 will be officially opened on January 29 world premiere, synchronization starting online by the the OPPO website and Jingdong Mall, will be available in 29 cities.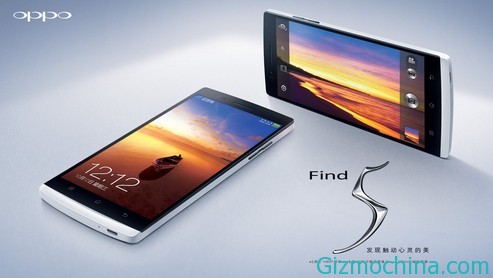 December 12, 2012, OPPO 798 Art District in Beijing released the new quad-core flagship model Find 5. The OPPO Find 5 equipped with a Qualcomm Snapdragon APQ8064 quad-core processor, packs with 1080P ultra-pole screen, 1300W stack-video cameras, strong configuration, and beautiful stylish design, once released immediately aroused extensive attention.
Equipped with 5 inches 1080P ultra-pole screen, OPPO the Find whole screen is very delicate, no grainy pixel density up to 441ppi, far more than the retina screen 326ppi give users a visual experience of the printed class .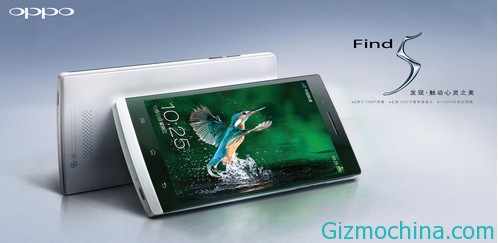 OPPO Find 5 powered by a Qualcomm Snapdragon APQ8064 quad-core processor, using asynchronous symmetric multi-core processing technology, running at up to 1.5GHz clock speed. It uses the 2GB of RAM, while for ROM there are two versions of 16GB and 32GB, this phone running Android 4.1.2 system and a large number of innovative design, adding 131 human functions. Equipped with a 2500mAh large capacity battery.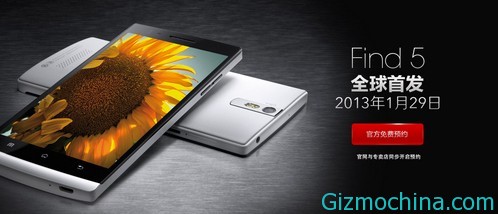 OPPO Find 5 also built in the highest 13 megapixel main camera, and the world's first use of the most advanced stack CMOS sensor, equipped with a F/2.2 aperture, the 2100 line is more high-resolution 5P lens, these assurances OPPO Find 5 is definitely a super camera phone.
OPPO Find 5 supports NFC function, developed on the basis of the vehicle mode, with the world's first real navigation system, easier to use, to make life easier. Find 5 also supports WIFI-display and DLNA functionality. Do not need cable, mobile phone screen can be on TV HD sync or share multimedia files to other DLNA device to play within the LAN.
OPPO Find 5 16G version will be sold at $482 USD, now you can make an appointment from OPPO website to get your own.