Zophone i5, the perfect iPhone 5 imitation smartphone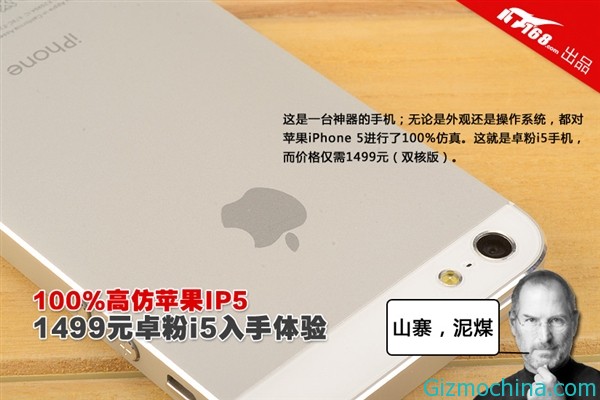 iPhone 5 is the most wanted phone today, but the domestic manufacturer has been making the nice imitation with 1:1 precision through Zophone  i5 Android smartphone.

Zophone i5 is becomeing the perfect iPhone knock off came from Huaqiang North, as one of the Shenzhen distric in China. Zophone i5 offers ultra-high imitation iPhone 5 and running with Android operating system but the theme can be set to iOS-like themes so you can't see the different between the real iPhone 5 with Zuo phone.
Zophone i5 has 7.6mm body thickness, powered by 1GHz dual-core MT6577 processor, built-in 512MB of RAM and 4GB of storage space, 8 megapixel camera with 960×540 pixel resolution.
Here are the picture of those products: